Does anyone remember this wonderful magazine that was published during the last half of the 2000's? Even now, it remains my favourite home decor magazine. 'the nest' is close, but no cigar.
The magazine was short on words but generous with its beautiful imagery. The featured home owners were stylish but somehow still seemed down to earth. The furniture and accessories ranged from cheap to luxurious but someone always seemed like something you could replicate in your own home. Can't always say the same for Elle Decor or Vogue Living spreads.
Anyway, here are a few covers to remininsce over.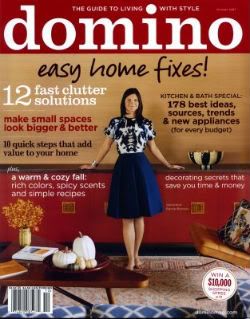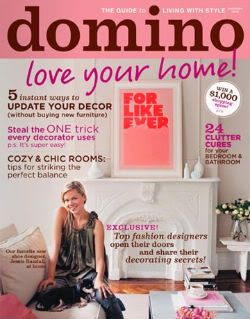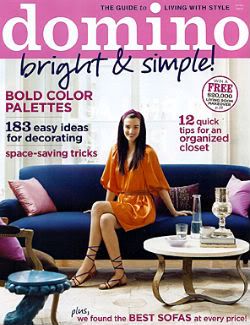 If you still need a fix, check out this
Domino flickr group
where fans have posted scans from the now defunct magazine.