Cam and I finally got to enjoy boxing day this year. Usually we're dealing with mayhem as half our coworkers take the day off to shop and we're sitting in the office backing them up. This is by choice, but nonetheless, I have missed joining in on the craze.
We were in Kingston from Christmas Eve through Boxing Day and I had a chance to drop by the HomeSense there (HomeGoods in the US). I wasn't in a spending mood at the time but now regret not picking up a few items including $10 Riedel wine glasses and a marble cheese slab for $13.
Here are few snapshots of the offerings. This is just a very
very
small glimpse of what they had. Can you believe that most of these items are $10-30?! Talk about cheap thrills!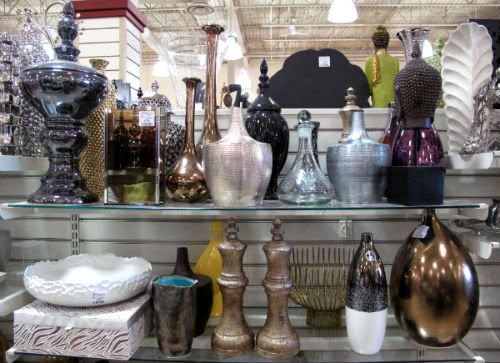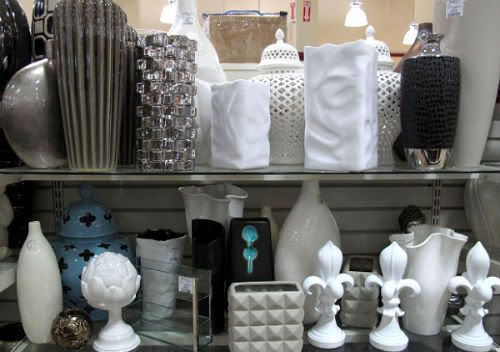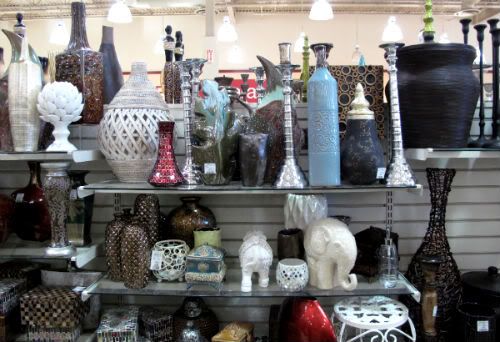 I scored at the Winners a few doors down. Picked up a 7 piece Color Club set for $13 and the Guerlain Tiare Mimosa EDT (which I've been lusting after!) for $30. I'm a happy camper!