I must say, the motherland produces some good looking people.
In recent years, Vogue has really embraced the theme of "Old Shanghai". Beautiful Chinoiserie interior decor, traditional dresses, and models who you would never mistaken for a white girl. Exploitative? I don't know. I feel like in this day and age, it's more of an appreciation of the beautiful past.
I can't help being mesmerized by the faces of these three beauties. The last photo reminds me of photos of my mom when she was younger, particularly the finger waves and bold eyebrows.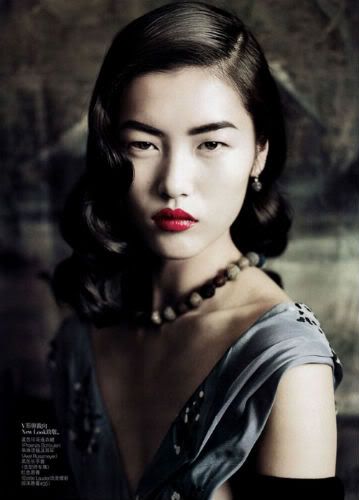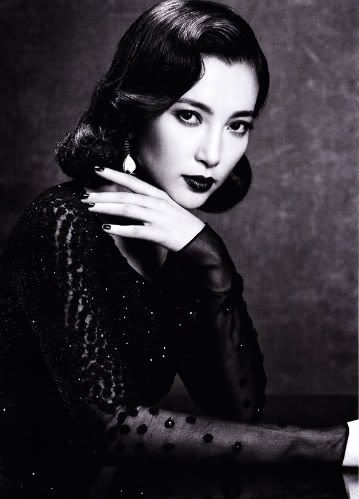 photos of Liu Wen, Du Juan, and Li Bing Bing courtesy of Vogue