Who would have thought 30 years ago that Ozzy Osbourne would end up living in a beautiful and romantic home like this one with his wife and a dozen Pomeranians? The same Ozzy Osbourne know for crazy drug and alcohol binges, biting the head of a bat, and other "dark" antics? Well, stranger things have happened, I'm sure.
Despite his eccentricities, Ozzy seems to be completely devoted to his wife and you can tell that her tastes have strongly influenced, perhaps single-handed, the decor in their home.
I wonder if my husband would be as open to mirrored desks and Angel statues?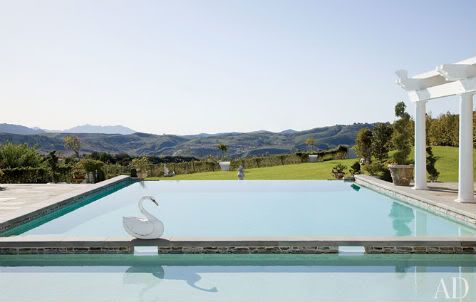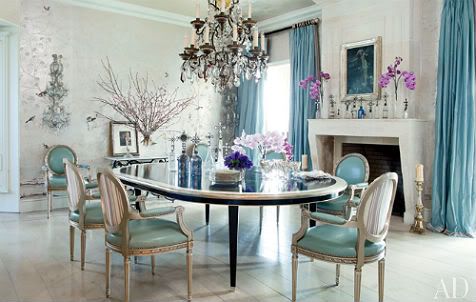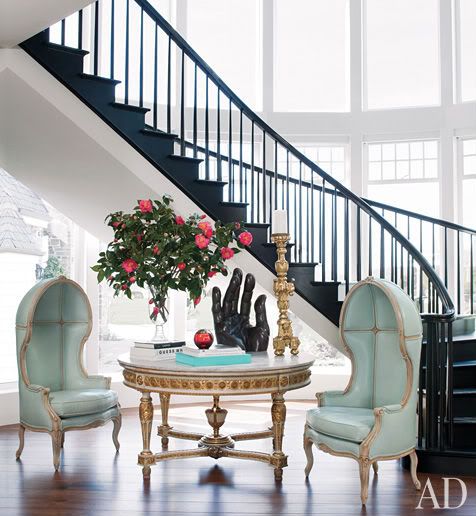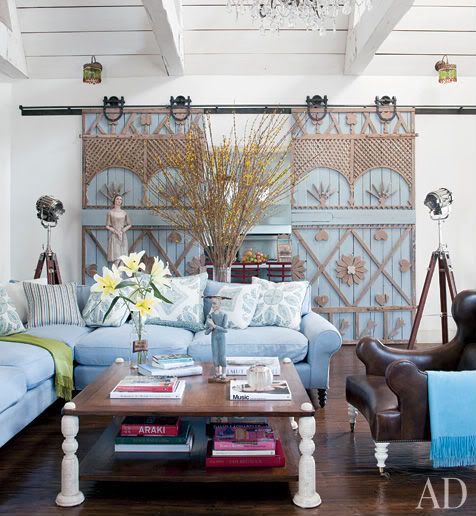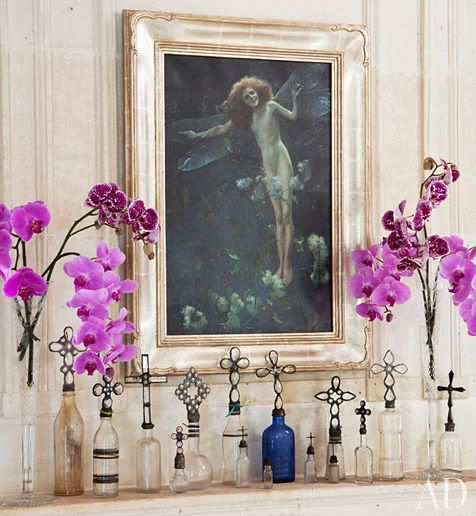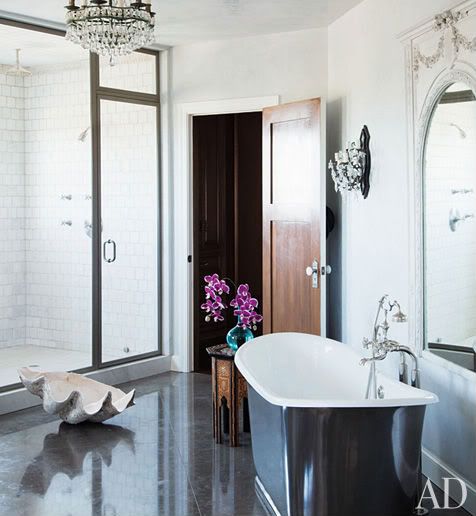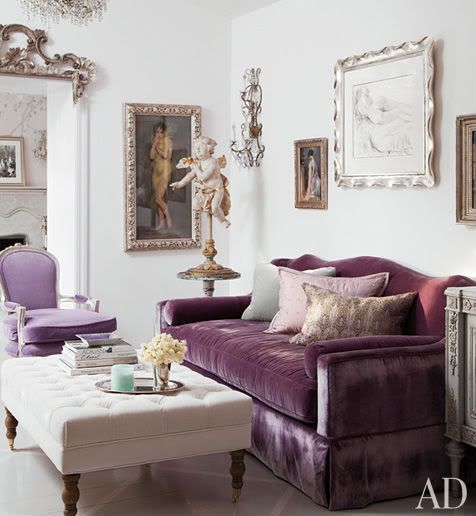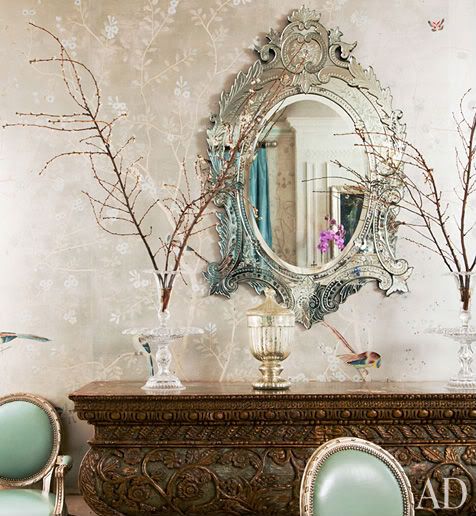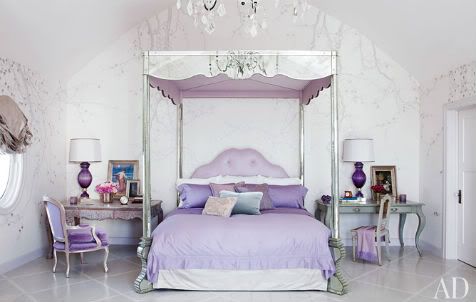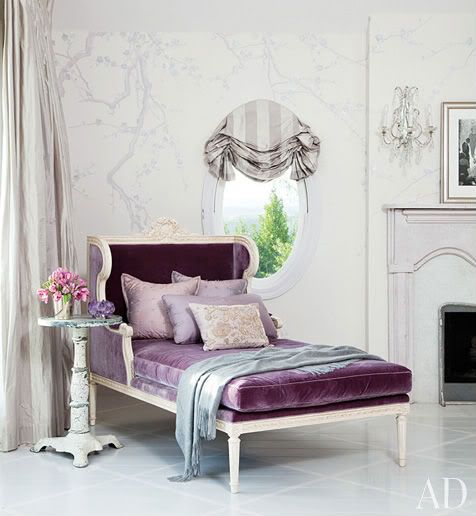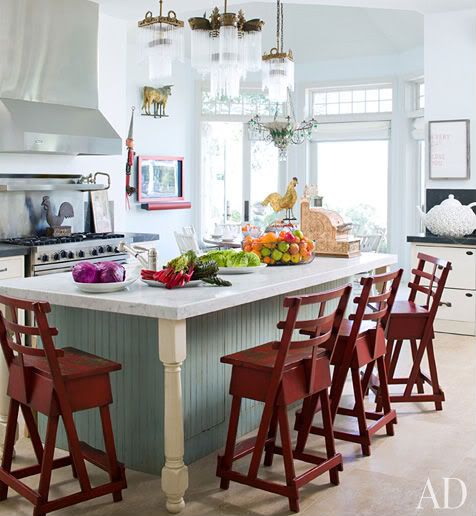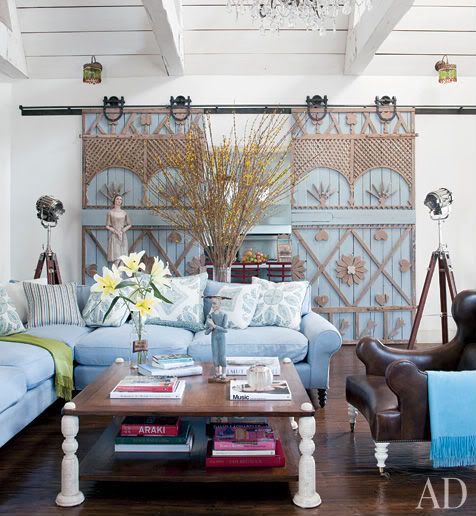 all images courtesy of Architectural Digest
For the entire home tour, click
here
.