Found photos of my old bachelor apartment this morning. It was on the penthouse level and literally a minute from where I now work. It was so close I used to read the time/temperature off the top of the building. Ironically, I started with my current company shortly
after
I moved out of here.
This is when I first moved in. Bland white walls and a whole lot of
stuff
everywhere. I lived in the aftermath of a closet explosion for a few weeks until I finally got my act together and said NO MORE!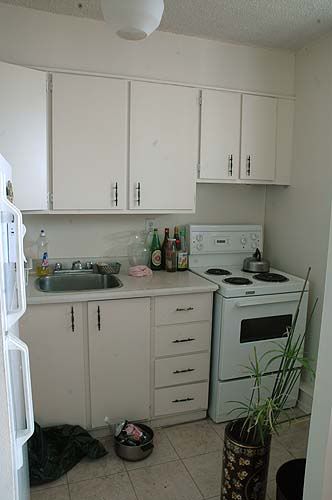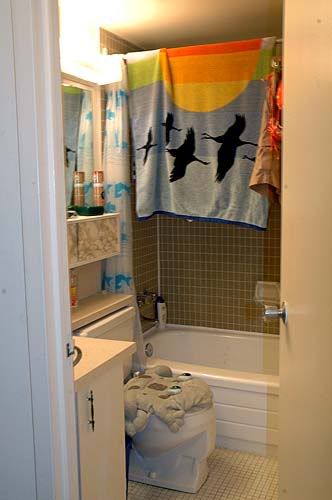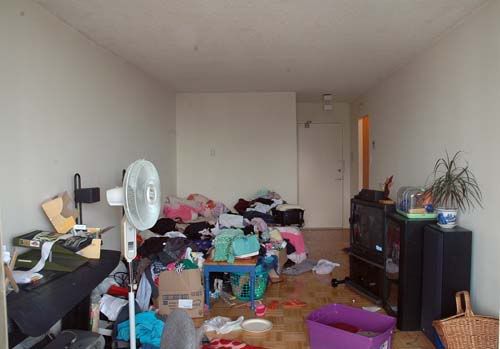 Ahhh, much better! I painted the coffee table and wood crate (nightstand) all white. The headboard is actually a white MDF board. The lighting, mini-sofa, bookcase, sheers, and bedspread are all IKEA. This was student budget at its finest.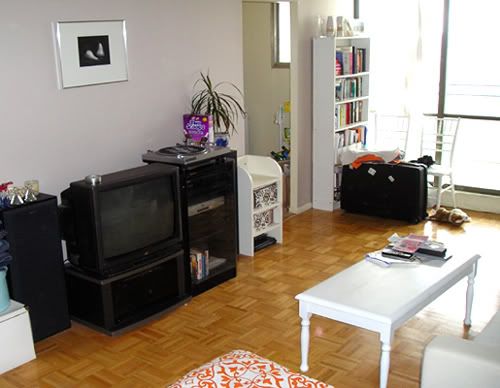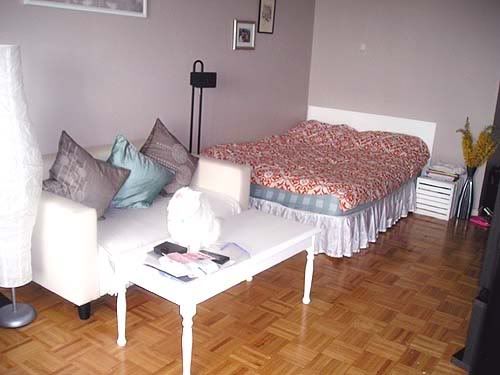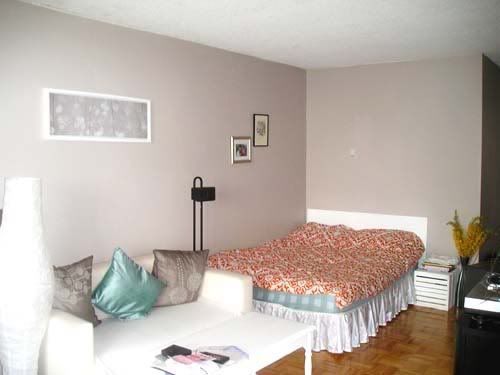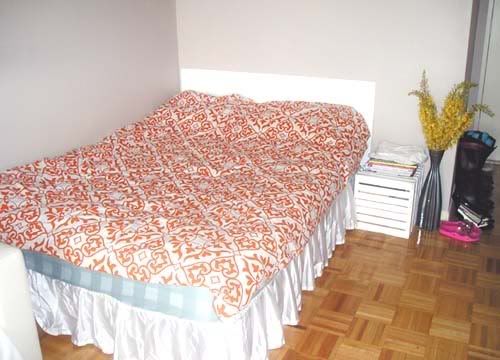 And this was the stunning view. The balcony was quite deep and ran the width of the unit. I chose sheers because the view was simply too stunning to completely block out.