STUNNING. Restoration Hardware's expansive Fall 2011 collection is breathtaking. The entire catalog reminds me of old school glamour, of Ingrid Bergman and Humphrey Bogart in Casablanca, of gentlemen in tailored suits and fedoras or for those of us who like the bad boys...aviator jackets and a windswept curl in their hair.
The full catalog is a whopping 616 pages and seems to have received quite a number of passionately negative reviews. Readers over at ApartmentTherapy.com went so far as to call the catalog a "hideous tome", "horrible waste of paper", and "tragically ridiculous".
One reader even went so far as to say,
"I was thrust into an abyss of despair. And eye strain. Never before has a catalogue confused and depressed me. The barely discernible images, the pretense, the prices! All would be advised to keep this behemoth away from anyone who's prone to depression or suicide. It will suck you into its vortex of hopelessness."
Did not realize a catalog of furniture could illicit such a response?
Anyway, I beg to differ. Restoration Hardware calls this massive publication not only a catalog but also a "sourcebook". Some, if not many of the rooms are quite impractical. The scale between the furniture (sofas, chairs, tables) and accessories (clocks, lighting, statues) are in many cases reversed. Clocks that are bigger than chairs. Giant chandeliers at eye level with the sofa. Centerpieces the width of the dining table. So taking the catalog as a sourcebook - a destination for inspiration and starting point for imagination - is certainly fitting.
Here are some of my favourite rooms from the catalog. Call me depressive but after the fresh bright colors of summer, and a whole lot of femininity in my decor tastes, these monochromatic scenes actually seem quite refreshing.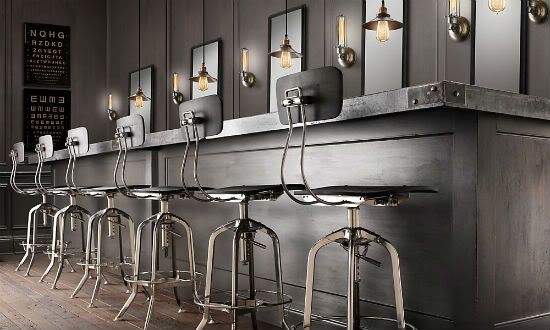 LIVING ROOM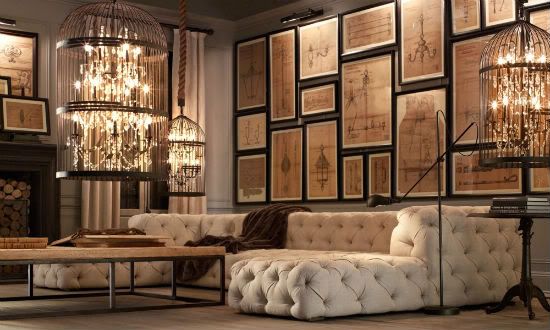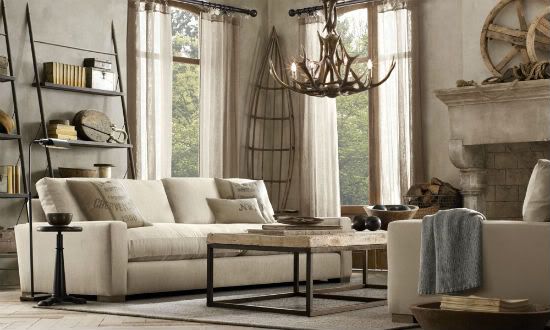 DINING ROOM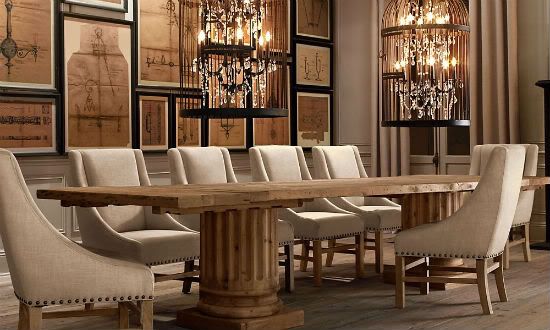 BEDROOM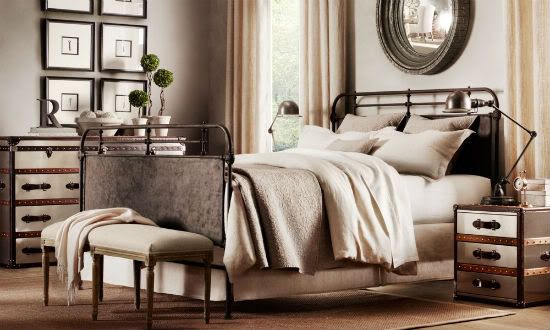 OUTDOORS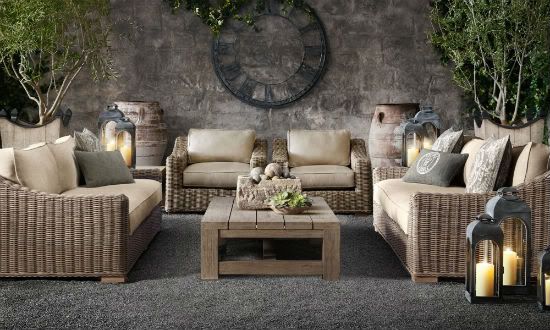 all images courtesy of Restoration Hardware