Here's another update on the bathroom. Last time the vanity area was hidden from view due to the huge mess of beauty products and other miscellaneous junk strewn everywhere.
I've since cleaned it up a little so here's what it looks like today: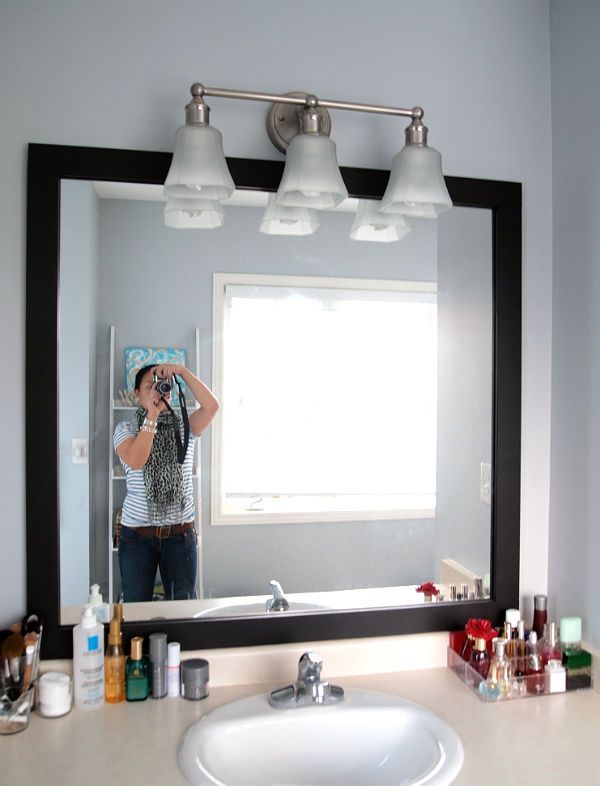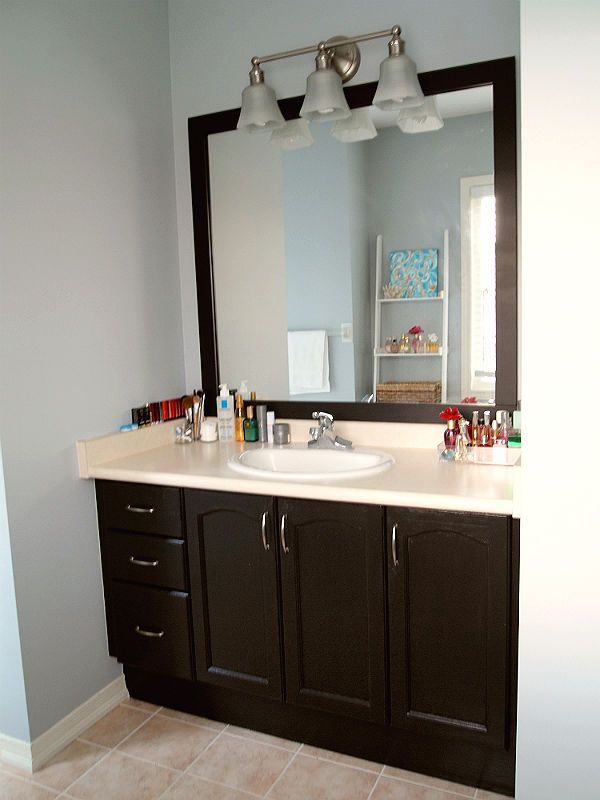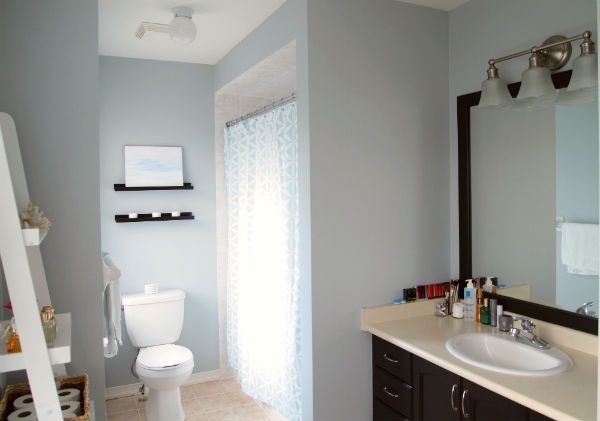 My lens isn't wide enough to capture the whole bathroom but you get the idea. As I mentioned in my previous update (located here), there are still a few minor enhancements I want to make but otherwise I'm done here and ready to focus my attentions on the next room.
This bathroom was done on a REALLY low budget. The mirror was framed with moulding from Home Depot. I used pre-primed moulding but in the future I'll save a few bucks, go with wood, and prime it myself. I cut it down to the lengths of the mirror using a hacksaw at Home Depot but in the future, I would like a saw at home as doing it AT the store means you have to have all your measures, correct and ready.
The paint is the same on the vanity and frame. It's a $1 sample paint point from Martha Stewart in "Francesca". I used two coats of paint, then I coated the vanity with a layer of Minwax Polycrylic as well.
Here's a couple BEFORE/AFTER shots: