OK. I ADMIT IT. Spray painting the tile in our little bathroom was not the brightest idea I've had lately. I nearly killed a large man and two cats. Not to mention my own near death.
I would like to point out that I have a very good reason, though! I was trying to get us one teeny step closer to something like this...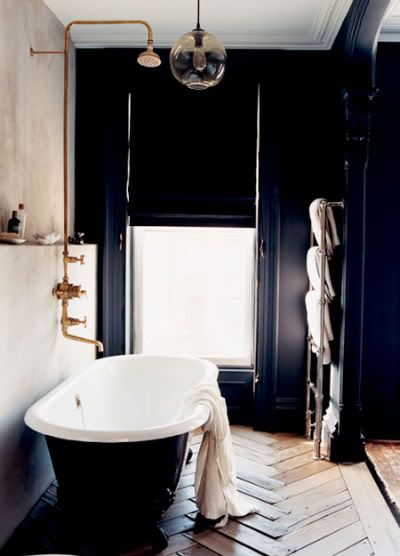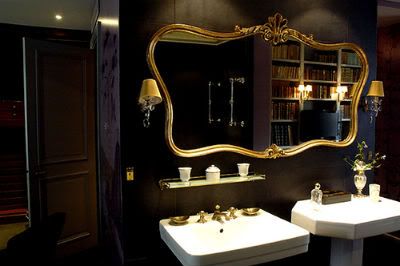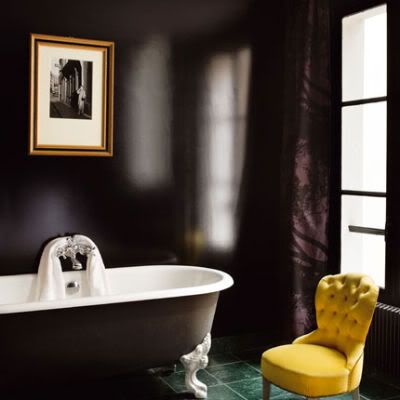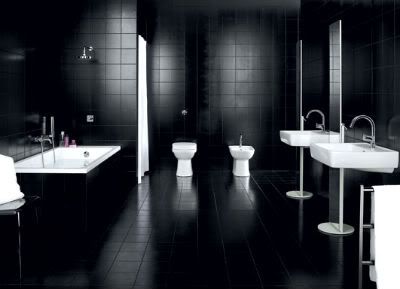 Granted, that would be just about a
million
teeny steps. But who's counting, right?