My fiance and I live in a 670 square fee one bedroom rental apartment with two cats. This is inclusive of the large balcony running the length of our unit. Needless to say, it's getting a little squished in here. We've been in our current apartment for 3 years now and plan to move out by winter of 2011/2012. But for now, this is our digs and we might as well make the most of it...North-facing view, windowless washroom, shoddy rental workmanship and all!
Here's the floor plan: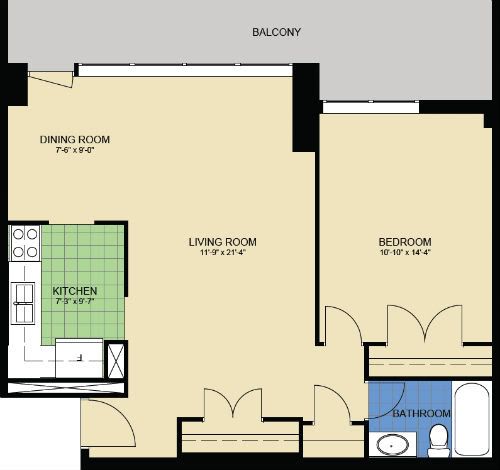 The decorating bug has bit me now that we've installed curtains in the bedroom...3 years later. Have to admit, I'm a little ADD with my decorating. I decorate based on what I buy, not the other way around. A couple days ago, I found a bucket of mistinted paint for $9 and decided to tackle our beige abyss.
Exhibit A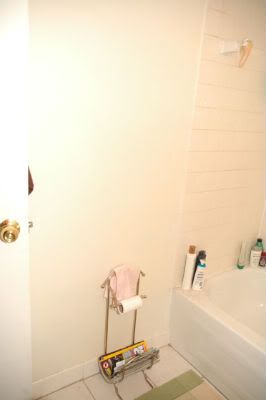 Exhibit B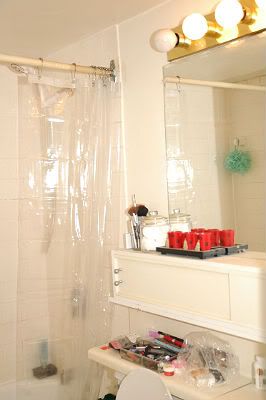 And here are the tools for Project Teeny Weeny Rental Bathroom: