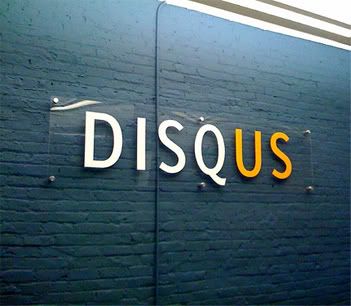 I love the Blogger platform. It is very user friendly and intuitive, even for someone who totally fell off the web-design wagon years ago (waving hand!). The one thing I don't like about Blogger is the obvious lack of a "reply" function. WHY BLOGGER, WHY?? I just do not understand why this very essential and straight forward feature is not offered by blogger as a basic feature.
In the past week, I've noticed a number of my favourite blogs with a feature called
Disqus
on their sites, which allows the blogger to respond to comments. Hallelujah!! Turns out this is
exactly
what I had been looking for! A way to actually interact with commenters, say my thanks, and offer up more than my two pennies worth to a discussion.
It takes only a minute to sign up and add the widget to your blog. You can also manage comments, change appearance of the widget, etc. from the Disqus website.
Leave me a comment. Try it out! Add it to your own blog!