I was fooling around on the J.Crew website and putting together a list of sales that caught my eye when suddenly, the credit card slipped out of my hand and jumped onto the J.Crew checkout screen!
My right hand decided to join in on the fun and clicked that darn left mouse button. A couple minutes later, I got an email confirming my order.
Not sure what happened! It clearly was not my fault that I will soon be the owner of the following items. But hey, I'm going to make the best out of the situation and jump up and down a little in anticipation.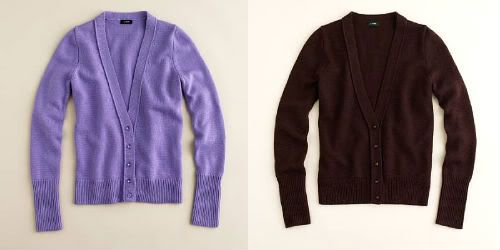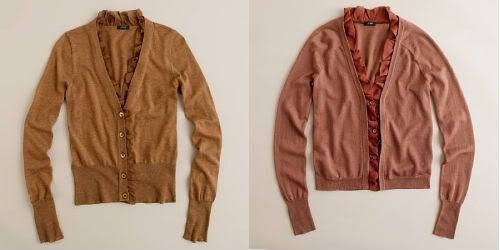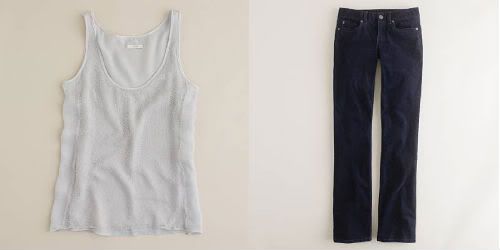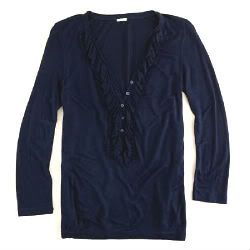 From the top, left to right:
1) Dulphine Bling-Button Cardigan in Concord Grape
2) Dupline Bling-Button Cardigan in Dark Raisin
3) Merino Cielo Ruffle Cardigan in Heather Caramel
4) Merino Chiffon-Placket Cardigan in Weathered Wood
5) Lace Love Tank in Dusty Lilac
6) Petite Stretch Vintage Bootcut in Navy
7) Drapey Ruffle Henley in Navy