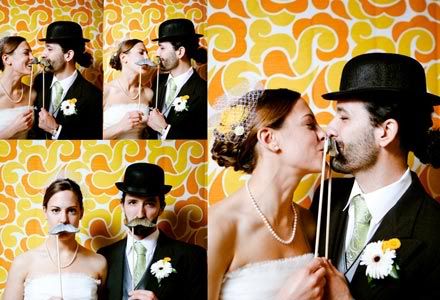 image courtesy of aruna b. photography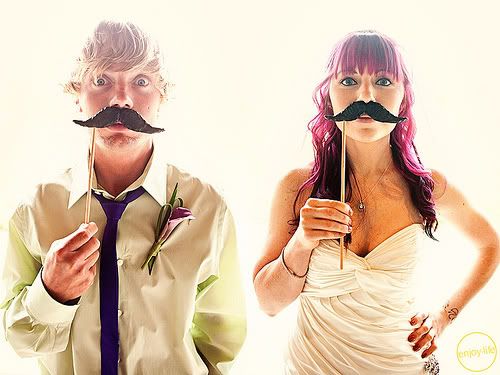 image courtesy of carl zoch photography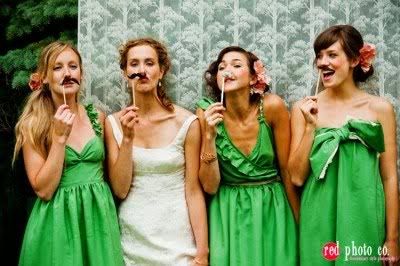 image courtesy of red photo co.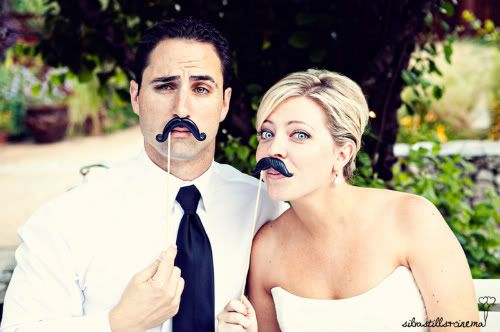 image courtesy of silva stills & cinema
No, the mustache-on-a-stick is nothing new but I still think it's a cute idea. Plus, often what is the latest craze in the blogosphere is not quite as popular offline so I get to try it without fear that it's been done a hundred times over already.
The carved wood ones are beyond my skills and fetch anywhere from $50-100 on the internet. They look great but are out of my budget.
I found a 20-pack of thin wooden dowels at the dollar store and will be on the lookout for some black and brown fun-fur to make the mustaches. Perhaps even some red or orange for that "ginger" look?