Who is the newest owner of a Kitchenaid Artisan Series Stand Mixer?!
THIS WOMAN.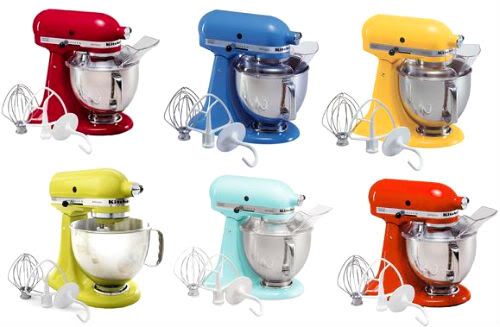 That's right! Cam and I were in Kingston this weekend for his birthday and we met up with his mom and aunt for breakfast this morning. His aunt kept asking us what color stand mixer we wanted since we had put it on the wedding registry. We told her we were not expecting a gift and the registry was just because a few people had requested we make one.
We parted way and went back to his dad's house without another thought to it. An hour later, a knock on the door and in comes his aunt carrying the Kitchenaid box!!
So I (or rather, "we") are now the proud new owners of a Artisan Series Stand Mixer from KitchenAid complete with 10 speeds, 325-watt power, and a 5-quart bowl for ultimate mixing! We picked the Pearl Metallic since we don't know what color our future kitchen will be and this would work with any decor.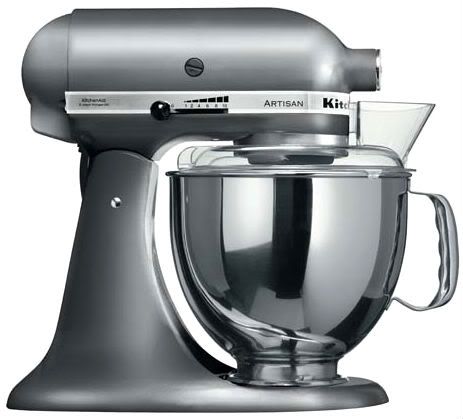 To sweeten the deal, I just picked up the Spring 2011
Food & Drink magazine
with a feature on carrot cakes in several delicious variations. Can't wait to try them out!