I'm not even sure where I first saw this idea but I fell so in love with it. It's a very simple DIY project. Basically paper bags with candles inside and sometimes cutout designs and other trimmings. It reminds me of fireflies on a summer night. How magical!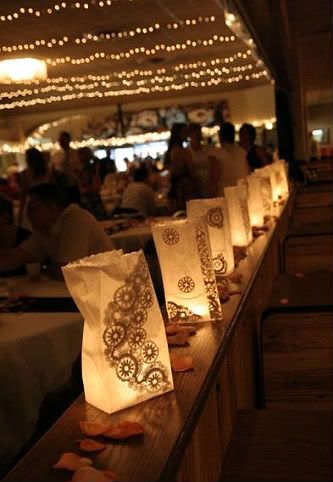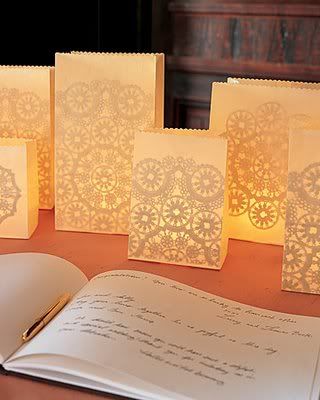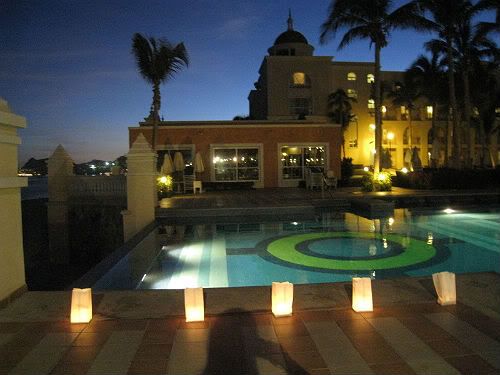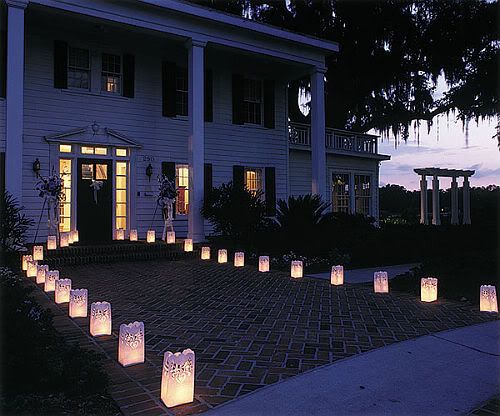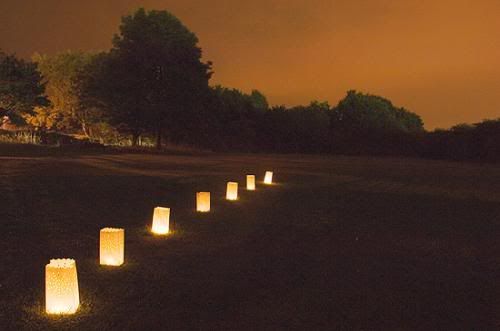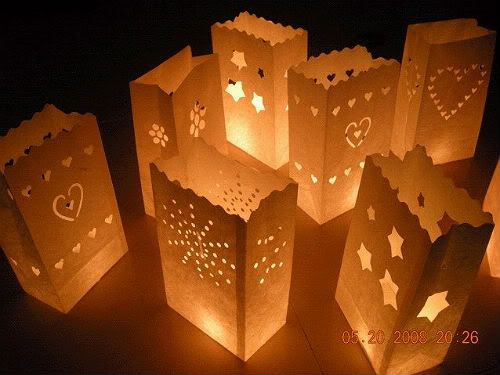 I bought 24 small paper bags and plan to use them during the reception around the edge of the pool and perhaps also on the other side of our tables, along the edge of the garden area. Still to buy are a decorative hole punch or two and flameless candles.
I have a couple other DIY projects on my list, too. Will share that with you soon. Hopefully in a month or so, I can also share the finished products on here, too!