I won't lie. My reading materials lean more towards the tall dark and handsome cowboy/duke/pirate type than world politics and deep philosophical thought.
After a long day at work, my brain is numb. I love vegging out on my big comfy couch with some fluff reading and a nice glass of wine.
But in the summer, I prefer interior design books. Must be a little bit of seasonal affective disorder but I feel so uninspired and slothy in the winter months. Then spring and summer comes around, I am eager for some visual stimulation, some fresh ideas and colors.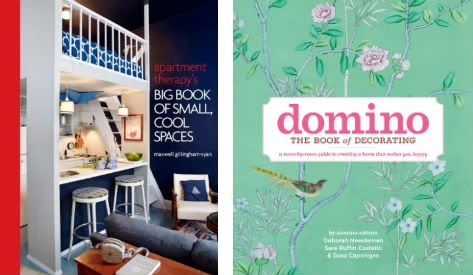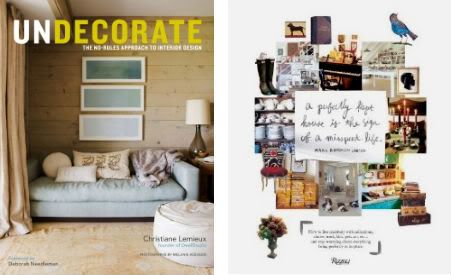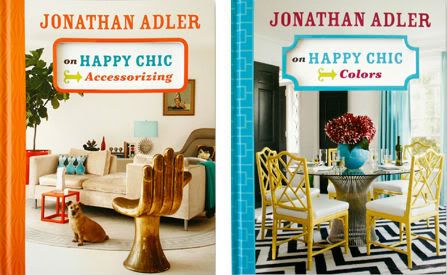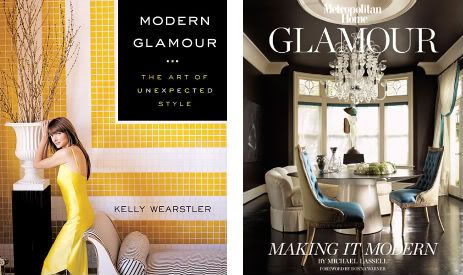 1)
Apartment Therapy's Big Book of Small Cool Spaces
by Maxwell Gillingham-Ryan
2)
Domino: The Book of Decorating
by Deborah Needleman et al
3)
Undecorate
by Christiane Lemieux
4)
A Perfectly Kept House is the Sign of a Misspent Life
by Mary Randolph Carter
5)
Jonathan Adler on Happy Chic Accessorizing
by Jonathan Adler
6)
Jonathan Adler on Happy Chic Colors
by Jonathan Adler
7)
Modern Glamour
by Kelly Wearstler
8)
Glamour: Making It Modern
by Michael Lassell
I have the above items in my Indigo (Canadian book store) online cart right now with a 5% off code and gift card waiting to be spent.
Can't wait! Care to share what's on your to-read list this spring/summer?