I wrote about the lovely and extremely well priced jewelry at Forever 21 a while back (read post
here
).
Last Sunday after my bridal shower, my maid-of-honour and I stopped by Sephora and Forever 21. I ended up picking up a pair of shorts for the wedding trip next month and these two items. Can't wait to wear them!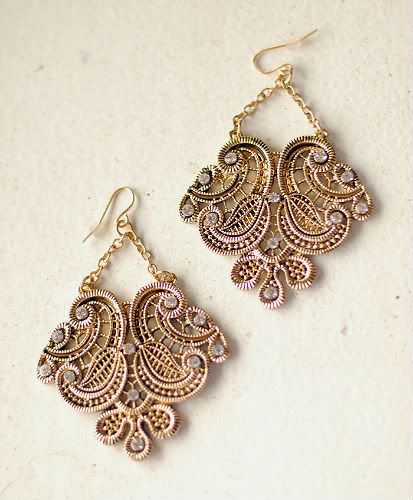 On another note, I'm legally married now! Cam and I had our legal ceremony on Saturday with both our mothers and 4 friends bearing witness. We went to Red Lobster for lunch as it was one of the only places in the area open at that time
and
would allow us to bring our own bottle. So we drank Veuve Clicquot and ate deliciously fattening buttermilk biscuits and seafood.
We're also now less than 30 days away from our destination wedding!