Just a couple items I heart...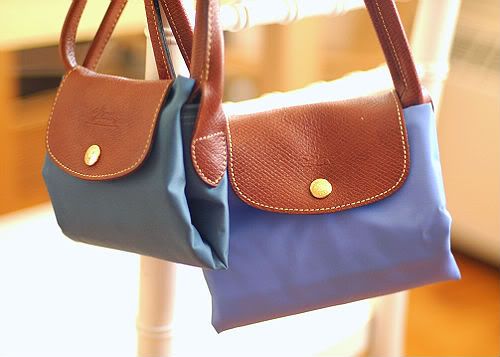 I love these Longchamp foldable totes. They're casual, chic, and classic all folded up into one convenient little package. The tote is lined and thus waterproof, incredibly light and most importantly, DURABLE. I've had the medium one for years now and use it all the time. It has gone everywhere, I kid you not. It's seen caves, campgrounds, motorcycles, bicycles, and who knows where else!
I purchased the large tote at the Beijing airport last year. I wanted a larger one for weekend trips but didn't want to pull the trigger on a $150 fabric bag. Then I realized that during the entire two weeks we were in China, I used this tote almost exclusively. The costlier (and heavier) purses I brought had sat unused.
On a price-per-wear basis, the Longchamp totes have come out
far
cheaper than the reusable grocery totes I've bought.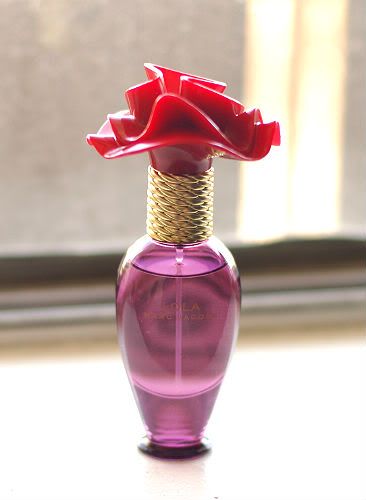 I'm a huge fan of Marc Jacobs Daisy which is perfect for everyday wear. It's a light girly scent and my go-to perfume. However, I've been looking for something warmer and more grown up for nights and weekends and Lola was a perfect fit. Warmer scents have a way of feeling too cloying but I find this one the right balance. The Sephora website describes it as "blooming midnotes of rose, fuschia peony, and geranium" with "layers of vanilla, warm tonka bean, and creamy musk."
I hate that most perfumes come in 50ml (1.7oz) bottles or larger because unless you wear only one or two scents (which I don't), it would take years to use up each bottle. So I was delighted when I finally found Lola in a smaller 30ml (1oz) bottle.