I came across this House Beautiful interview and home tour with Melissa Warner of Massucco Warner Miller interiors and just had to share. Why? Because this is a rental apartment.
Instead of imaging a blank white apartment fully decorated, I am trying to do the opposite and imagine this beautiful and chic home as a vacant space ready to be rented. It's not an easy task! Melissa has done a great job transforming this apartment without the major renovations and permanent decorations that home-ownership allows for.
Certainly this is not my favourite interior but living in a rental apartment myself, I understand the limitations that come with being a tenant. She's done a great job making this space her own. I would add a bit more to the walls in the bedroom. Other than that, it looks pretty fabulous to me!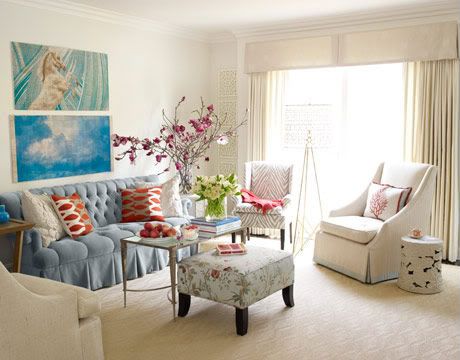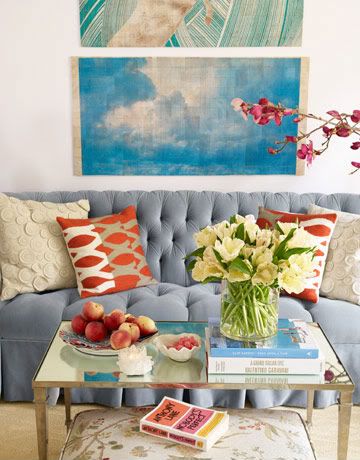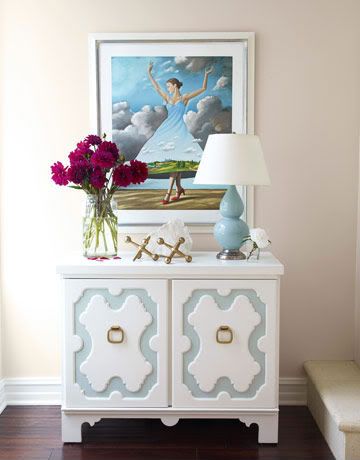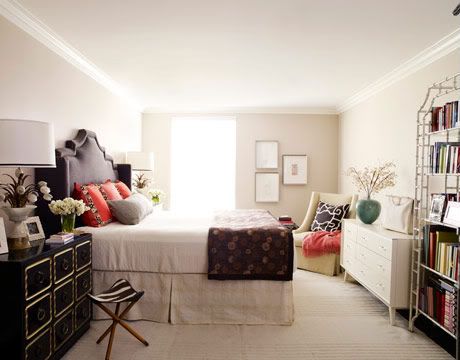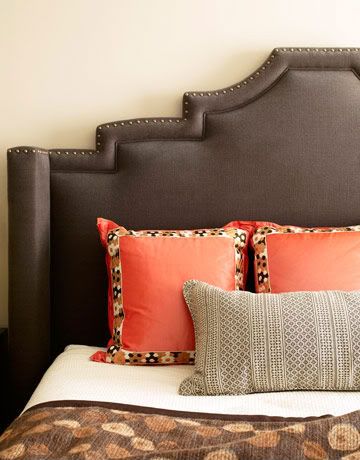 I have the photo below in the DIY-TO-THE-RESCUE! folder. Cam and I are planning to move in less than a year so I won't bother with our current apartment. However, a lot of the townhouses we're looking at come with the same dreaded white sliding doors. I love the idea of wallpaper to add character to a room while hiding the yucky closet doors.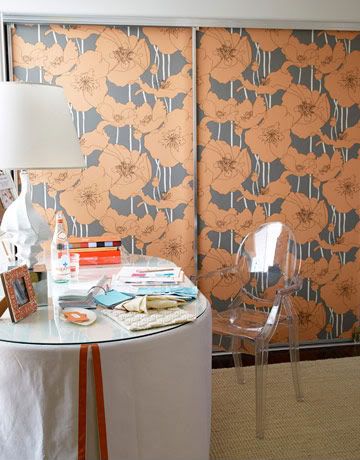 Read the full article at House Beautiful
here
.