The weather this weekend was glorious, even the short albeit heavy bouts of rainfall. The first wave on Saturday afternoon was spent on the clubhouse deck of a golf course overlooking serene rolling hills with the mist floating over it just so. The second wave was enjoyed while submerged in a warm and bubbly hot tub, a cold beer in hand.
I came home three new tops, a pair of pants, and a freshly cut bouquet of peonies richer. Can you tell that I'm partial to the pale pink variety?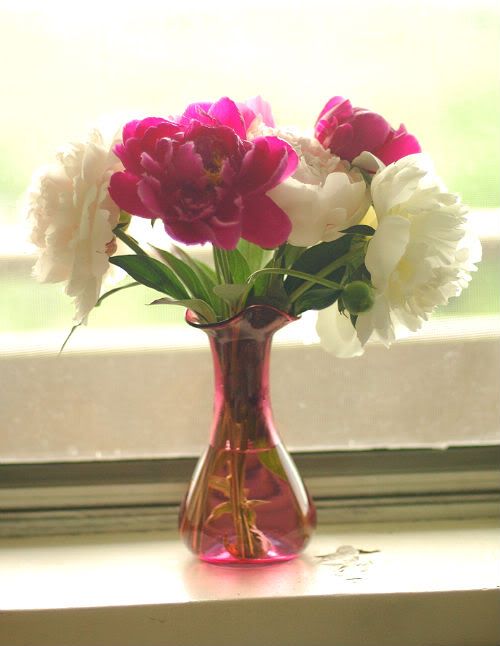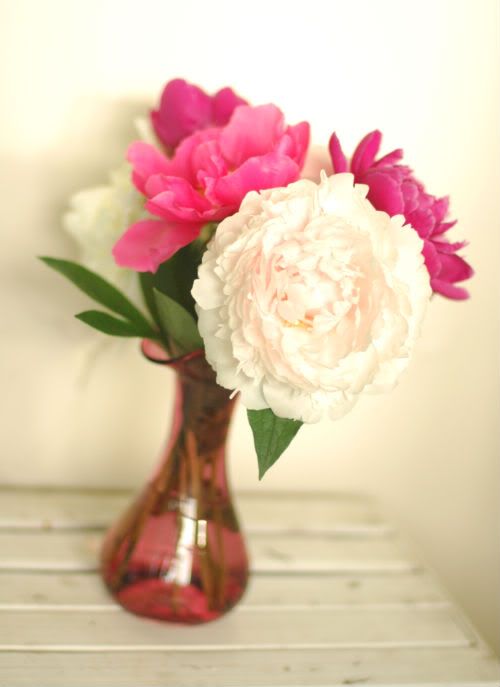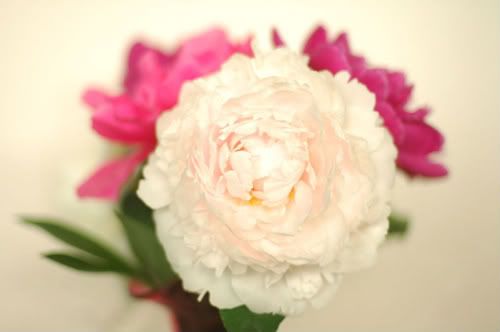 I'm ready to spend the remainder of my hard-won weekend catching up on some reading...yes, including the latest Home Depot and Anthropologie catalogs!...and crossing my fingers that my little Tigerlily bud blooms.