Haunting images of The Silent Evolution in the Taylor National Marine Park of Cancún, Isla Mujeres.
It's hard to imagine this beautiful, serene, and even
dark
installation just off the shores of the never asleep party city. The brainchild of British born Mexico-based sculptor Jason deCaires Taylor, this underwater exhibit will eventually cover over 4,520 square feet under the crystal blue waters.
Each sculpture is cast from the body mold of a local resident and there are now over 400 sculptures in the park.
Taylor hopes that not only will the park be a unique attraction for visitors but it will provide an alternative to visiting the coral reefs, which are already threatened by pollution, overfishing, and human negligence in general.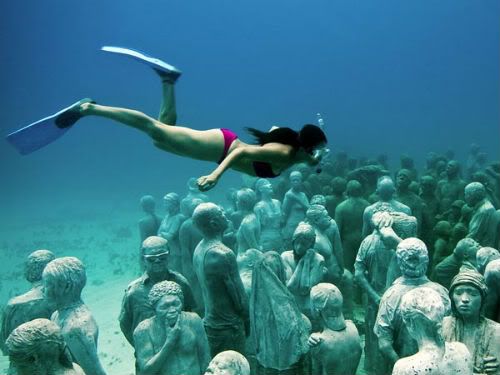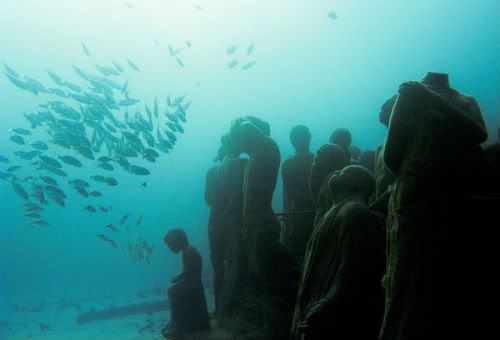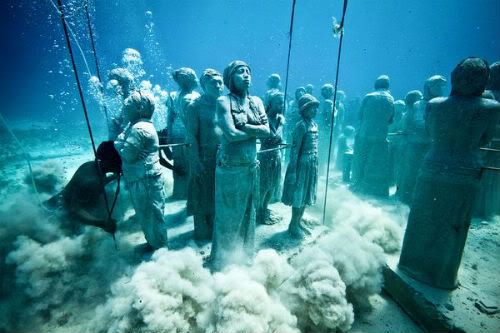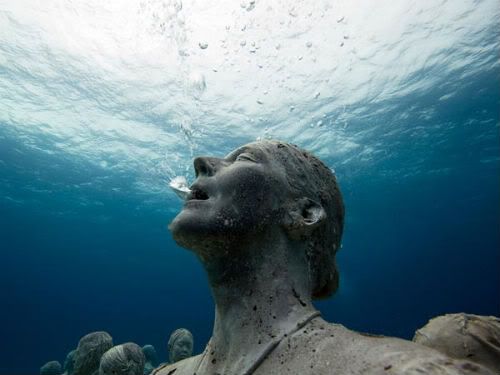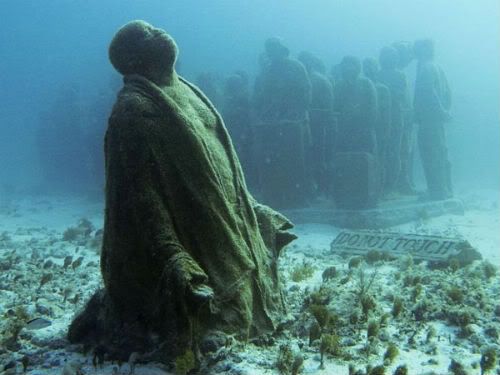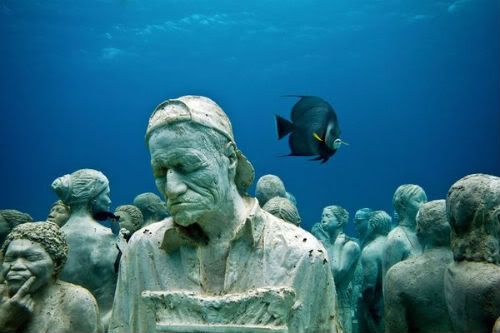 all images courtesy of Jason deCaires Taylor for National Geographic
Click
here
for the full feature at National Geographic.