The first time I tried Bobbi Brown was in high school. I received a Shimmer Wash eyeshadow in "Raisin" from one of the first swaps on Makeupalley.com. I wore it religiously for a few months before I went onto something else. But I still have that pan of eyeshadow in my makeup box somewhere and I guess that's what still kept the brand on my radar even though I had not tried anything from the brand since.
Before we left for the wedding trip, my maid of honor and I went to the Bobbi Brown counter for a makeup session. We each ended up buying well over $200 but I do not regret it one penny. I'm a sucker for pretty eyeshadow and lipglosses, but I hate buying basics like foundation and concealer which take a bit more consideration. To me, it's always been more of a chore.
However, after using Bobbi Brown foundation, corrector, and concealer during the wedding trip, I was very impressed. It left me thinking....Bobbi Brown or "Building Blocks"? Sorry for the cheesy term but really, I felt like these products created the perfect canvas for colored cosmetics. I was excited to try more! I wish I
had
tried the line earlier as I find it to be Asian-friendly unlike some other brands.
The Dominican Republic did wonders for my skin so right now I barely need foundation. I had a $30 gift card and decided to try out the new Oil-Free version Bobbi Brown's popular Tinted Moisturizer. I've never used one before! This version is gel-based and meant to provide normal to oily skin types (me!me!me!) with light coverage. The formula contains vitamin C & E and Aloe in addition to SPF 15 protection. The packaging is a squeeze tube which is really convenient to pack in the purse or travel bag unlike the heavier glass bottle of foundation I have.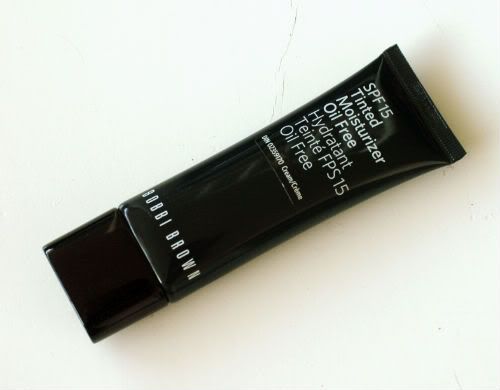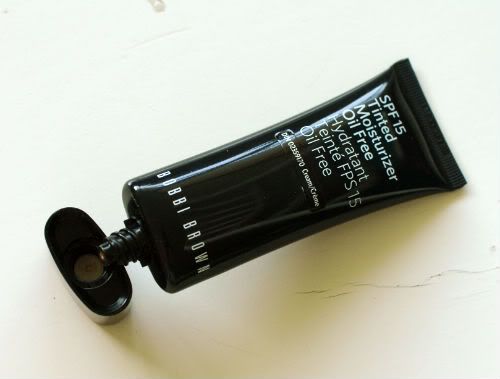 I have used this a few times now and it is very natural. You can't tell I'm wearing foundation even up close although that could also be due to the perfect color match and the fact that it
is
light coverage. However, there is enough coverage that you'll want to be careful not to go too light or dark. The coverage evens out slight skintone variations, which is all I need right now.
The formula is not what I expected at first. When I think gel, I think of something lighter, almost watery but this is more like a cream when it is squeezed out. Upon application however, you do feel how light it is and it is even a little cooling, perhaps due to the aloe. After a day at the office, it is still on my face if my makeup cloth tells me anything. But unlike regular foundationh, this barely uses up one cloth. It's the perfect formula for summer. Light but long lasting.
I am currently an NC37-40 and chose the Medium to Dark tint. This is almost an exact match to my skin not only in terms of darkness but also tone. I have swatched it below in two lighting situations.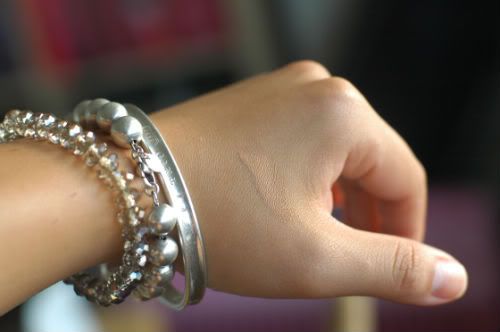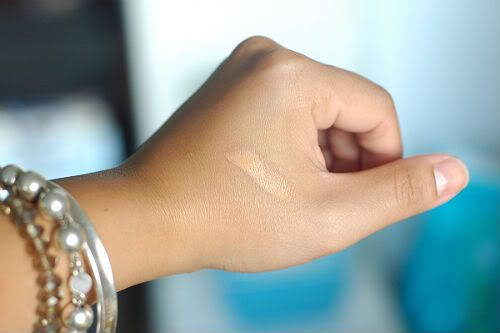 The conclusion is I would definitely buy this product again. However, it retails for $40US but unfortunately for us Canadians, $50CDN plus tax! This is too pricey for a tinted moisturizer in my opinion but if you have a chance to cross the border, I would pick one up.
If you want way better photos, a detailed description, and further review of this product, I recommend checking out Temptalia's review
here
.