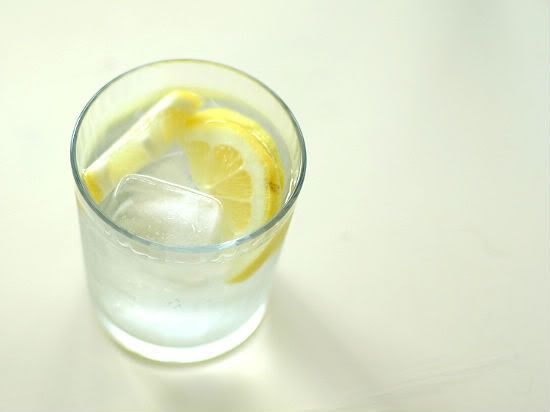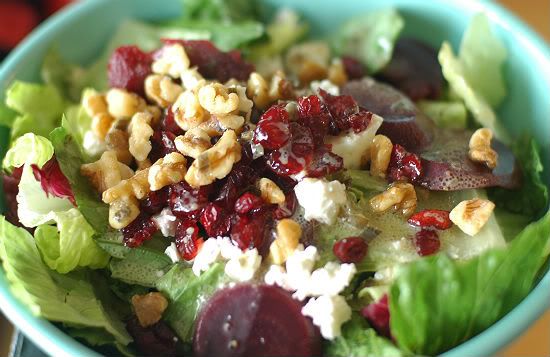 It's been non-stop this year. So much has happened, including our wedding, east coast road trip, hectic and long hours at work, house hunting, etc. Half our dinners are eaten out these days as I am too tired to make it and Cam? Well, he's not exactly Jamie Oliver.
On the days that we are at home, I've been resorting to salads. Maybe not so much
resorting to
as it is 'discovering'. I'm not a fan of salads because most of the time, they look and taste anemic. It's always the last thing I would choose on a menu. But this summer I've been discovering salads. Because things have been so whirlwind, I've taken to throwing some spring mix into a bowl (my beloved bowl-plate from Anthropologie pictured here!) and piling on the toppings. Don't get me wrong, I am still a steak, wings, and pizza kinda gal but salads are easy and I'm discovering that with the right combination of flavors, textures, and colors, they are actually quite appetizing and filling.
Here I have cranberries, goat cheese, beets, and walnuts in French dressing. And last night I topped my salad up with slices of garlic marinated chicken breast, goat cheese, cranberries, and a Parmesan walnut dressing that just sounded too good not to buy. One of my other favourite combos is brie, walnuts, and crisp granny apple.
And since water is so boring, I'm always drinking it with slices of lemon....which I then eat. Nom nom nom.
Do you eat salad? What do you put on it? I'm slowing running of
goat cheese
ideas.