I decided to pick up this powder during a foundation/powder spree at Rexall recently. My summer foundations were getting too dark and my winter ones are still too light.
According to Maybelline's website, Fit Me foundation and powder gives a sheer-to-medium coverage ith no oils and waxes, is non-comedogenic, and is dermatologist-tested. It has an exclusive (not sure what that means??) translucent base and lightweight pigments that allow skin's natural highs and lows to show through. The coverage is natural and leaves skin the way it was meant to be...fresh, breathing, and natural.
I believe Fit Me refers to both the color matching feature of the product itself and the fact that it's easy to find your corresponding products within the line. Each package has a color name (in this case Natural Beige) but what's more prominent on each package is a number (in this case 220). So after determining your number, you can quickly pick out the matching foundation, powder, and concealer within this line. The blushes and bronzers go by light, medium, dark. I would put 220 within the medium spectrum but I think with blush and bronzer, it's easy to pull off lighter/darker colors depending on application.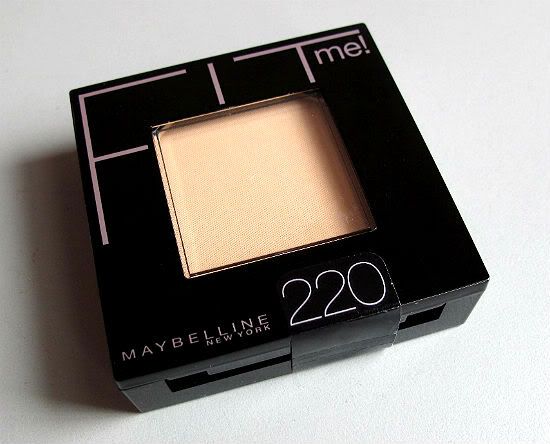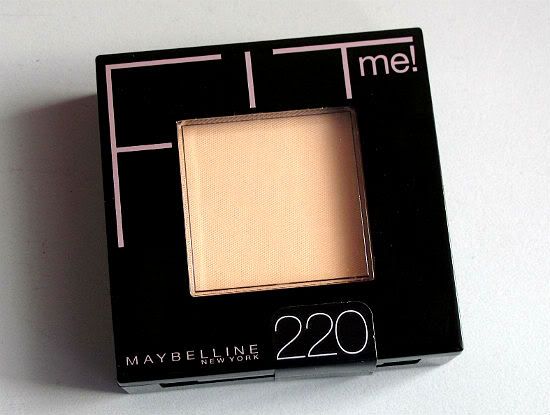 I picked out Natural Beige 220 based on online reviews for those in the NC35-37 range. Coincidentally, it is the same color I wear in L'Oreal's Visible Lift foundation, one of my faves.
Let's talk
packaging
first.....Simply put, it sucks!
First, the plastic case is cheaply made. The hinge is a little loose so flip top moves slightly from side to side. It's also a very flimsy plastic (think dollar store) rather than the thicker sturdier plastic used on say, MAC or NARS compacts. Secondly, the label on the bottom of the compact was connected to the seal - you can see there are two perforation lines but they do not match up to the opening of the compact and the perforation was not deep enough. So when I tried to rip off the opening seal, it started to lift the back label, too! As you can see here, I got a little annoyed and just decide to start ripping the rest off. Lastly, I hate that the powder is on top and the puff and mirror on the bottom. I have to keep flipping between the top and bottom to swipe more powder onto the brush before looking in the mirror. Wouldn't it make more sense to have the powder and mirror together, so you can dab into the powder with the mirror held up the entire time?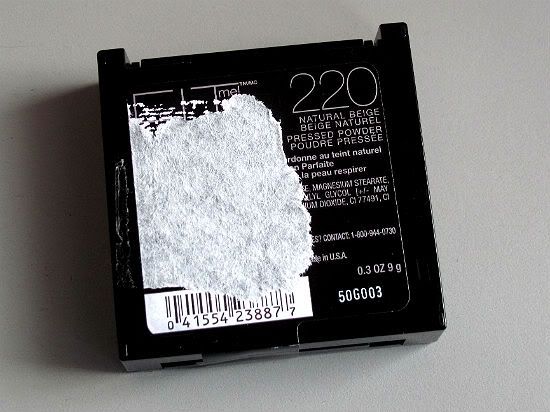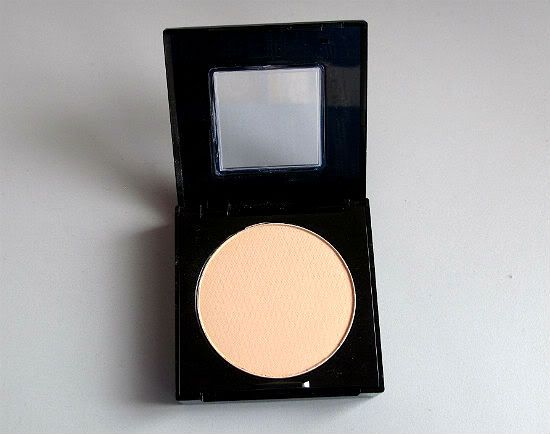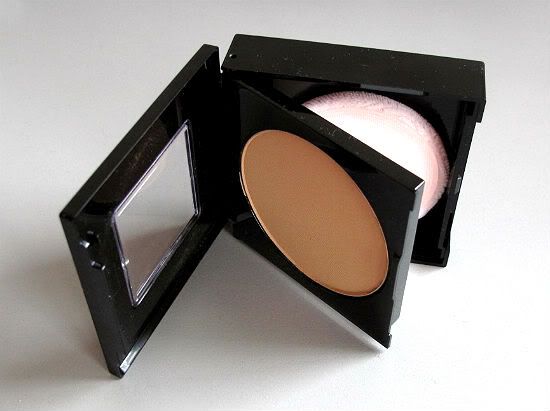 Aside from the poor packaging, the actual product is pretty good for the price. I can't say it lasts longer more than other powders as prior to this, I was
not
a powder user. I suffered through oily faces by the end of the day but just recently decided I really need to put a stop to that grossness.
It doesn't
seem
to last too long (a couple hours with a light application) but what I really like is the actual powder. I swatched it beside Chanel Double Perfection Powder Foundation (which has great reviews online) and the Maybelline is more finely milled! What a surprise considering the Chanel is many more times the price! It is very smooth and weightless, like a finishing powder or mineral veil.
The following are swatches of 220 Natural Beige on my hand in natural light and in the shade.
The back of my hand is slightly yellower and more even toned than my face which has areas that are pinker. Natural Beige is warm yellow-toned that I can wear but it still has hints of pink - something that I find common to many of the drugstore brands. I would have preferred something a tad more yellow but this still looks natural on me.
The powder is slightly pearlescent. It's slightly noticeable when swatched but unnoticeable when blended. It looks quite fresh on the face, not chalky or dull.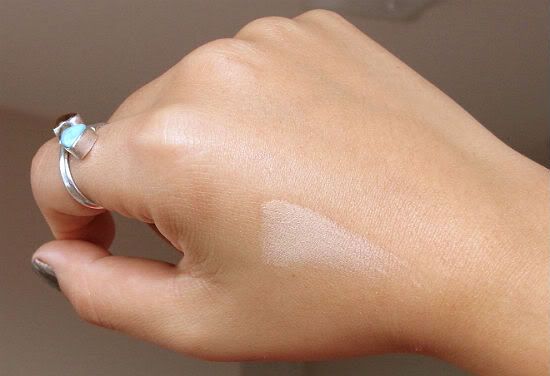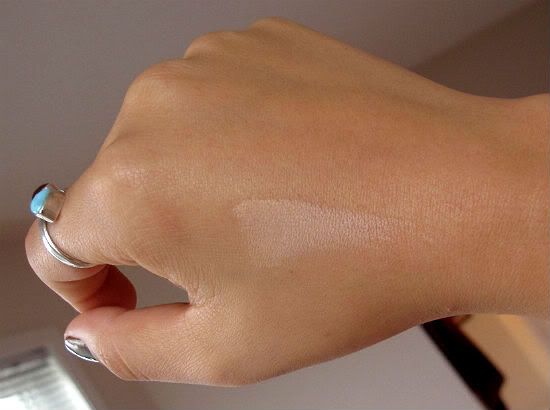 Would I buy this powder again? Yes, because it's quite cheap even for a drugstore powder, the quality of the powder is great even if it's not particularly long lasting, and it's a color that matches me well.
The Fit Me Powder is 0.3oz/9g at approx. $7US/$10CDN. In comparison, MAC's Studio Fix is .52oz/15g at $26.50US/$33CDN.
The Fit Me Powder is available at most drugstores, Walmart, Zellers, online at Well.ca and all the other usual suspects. It retailed for $9.99 at Rexall Pharmaplus where I purchased mine.