There was really no special occasion but I'll be happy to make one up if an excuse is needed.
I jumped on the Micro Four Thirds band wagon this weekend and purchased the Olympus E-P2 camera with a 14-42mm kit lens. I've been casually considering a replacement for my Nikon D70 DSLR for quite some time now. The D70 still works perfectly but it's too bulky to carry everywhere and let's be honest, a part of me just wanted something new after seven years with this baby.
Interesting Tidbit: The Nikon D70, along with its Canon 300D EOS counterpart, were the first consumer DSLR cameras ever released! At the time, retail was $1000US body-only or $1300US with the 18-70mm kit lense. The Canadian retail price was of course, a lot higher especially when you factor in the 15% GST/PST at that time! These days, an entry level DSLR can be had for just a few hundred and everyone and their mother has one. Needless to say, the DSLR revolution has come a long way!
Here is what the Olmypus E-P2 and kit lens looks like in all its glory! These photos were taken with my
Canon Powershot G10 point-n-shoot camera
which is actually bigger than the E-P2!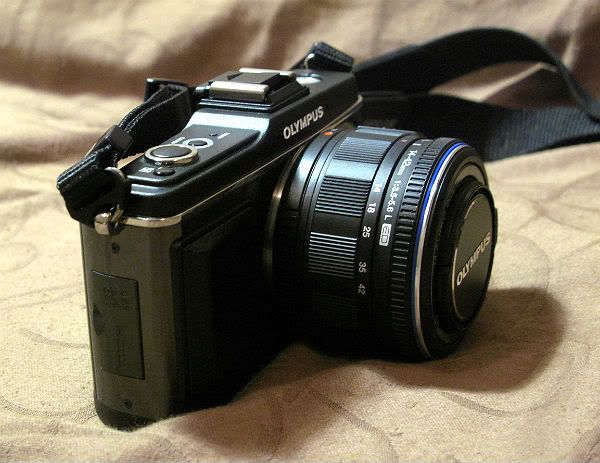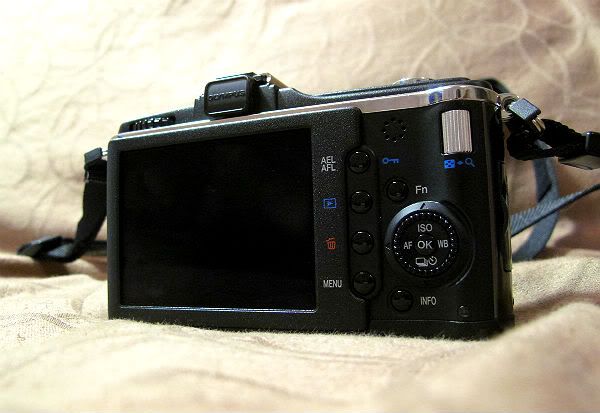 I have a number of upcoming product reviews to take photos for so hopefully this weekend I'll be able to test out the ability of this camera! I'm also looking to add a pancake lens to the mix, perhaps the Olympus 17mm 2.8.
Not sure what the Micro Four Thirds is? These links will explain it better than I ever could! >>
Wikipedia
,
Mu-43.com Micro 4/3 Online Community
,
Four Third's Micro Four Thirds official site
.
Any of you have a Micro Four Thirds camera? What's your feedback?