I came across glassblower Sean Clayton's beautiful and mesmerizing creations through a Featured Seller's interview on Etsy.com and just had to share. Aren't they beautiful?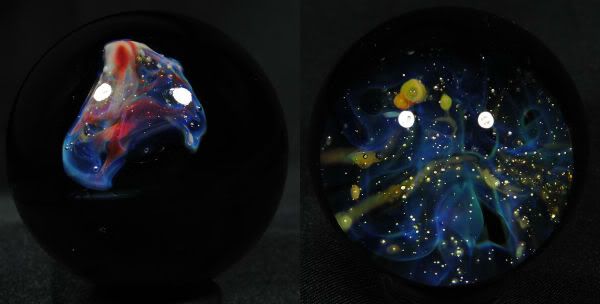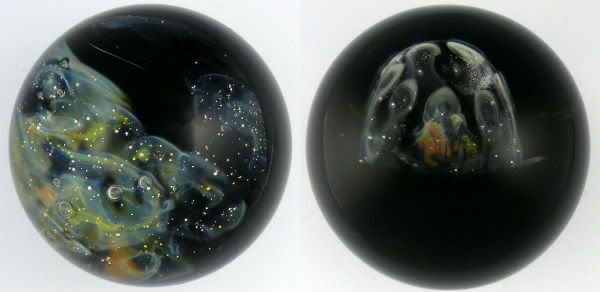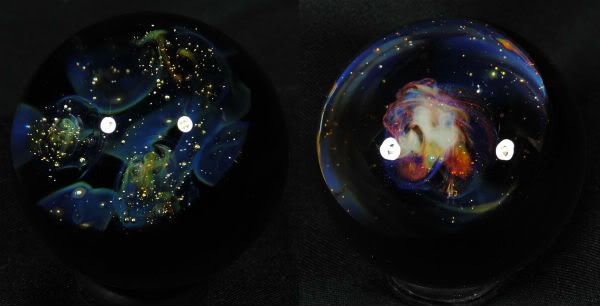 images courtesy of SCGlassStudio

If you're wondering what exactly you're looking at, these are large marbles handmade from borosilicate glass and the manipulation of 99.999% pure silver fume and particles. When the piece is almost complete it is allowed to cool to 1000 degrees Fahrenheit then is brought back up to a specific temperature. This action "strikes" the silver producing the different colors you see.*
What I find really fascinating are not only the pieces themselves but that Sean is self-taught and is now a full-time glassblower. It's really inspiring to read about artists who were able to take their craft from a hobby to a full-time career, even more so when they did not train for it.
To read the full interview with Sean Clayton and to see more of his work in his Etsy Shop: SCGlassStudio,
click here
.
*description taken from SCGlassStudio