It's now officially Boxing Day even though most retailers started their sales on Christmas Day this year. So, I hope you had a very Merry Christmas and as Mr. Constanza would say? Happy Festivus for the rest of us!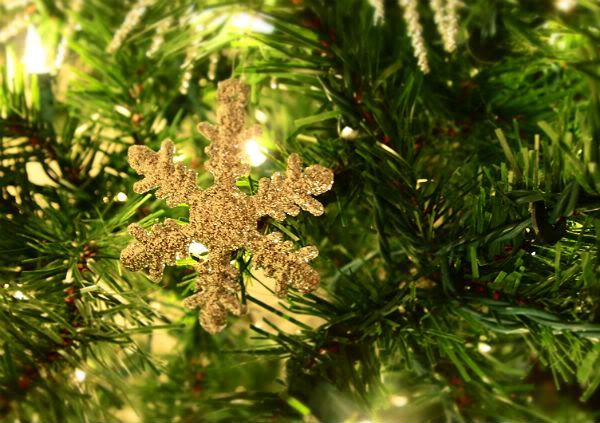 This was our first Christmas in our first house so it was quite a special one for us. Santa was very sneaky and put a little blue box on the tree a week before. Being that it wasn't wrapped, I thought it was something else in a box that just happened to fit. But when I opened it, it was a little crystal ornament from Tiffany! I was so happy to have a special ornament to remember the first Christmas in our house.
Then I opened the second present and to my delight, it was the Elsa Peretti bean necklace I've had my eye on for the longest time. Santa had bought the first present and purposely left it unwrapped as a decoy. So that I would first think it was, then perhaps it wasn't, then it was but was the only one, then it was but
not
the only one!
Needless to say, I had a great Christmas! How was yours?