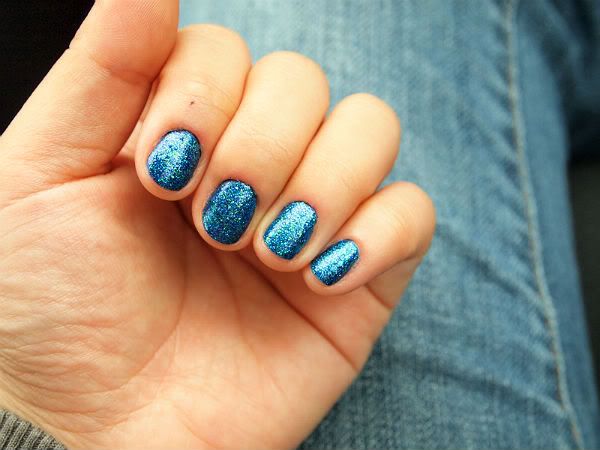 Warning!!! If you drive, be careful about putting this color on your nails. Seriously, you may find yourself staring at your nails every few seconds instead of the road ahead.
This is Nicole by OPI's Kendall on the Katwalk nail polish from the Kardashian collection and it is just too beautiful ! I am so
not
a fan of those vapid money-hungry vultures but I have to admit, this collection (or "Kollection" as they call it) is quite stellar.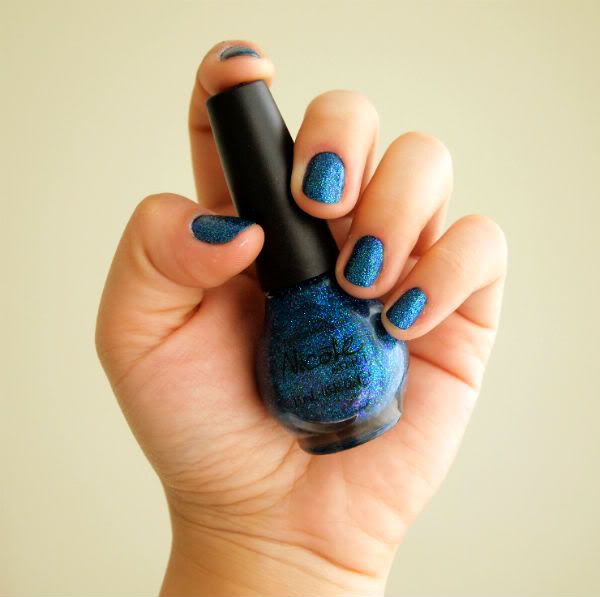 I'm totally won over not only by the colors in this polish but also by the
amount
of glitter. I did put a quick (but streakly) base of navy creme nail polish first but as you can see, it's hard to tell since the glitter covers so well...and that's after only TWO coats!
I have a number of other glitter polishes and it usually takes several coats to achieve opacity.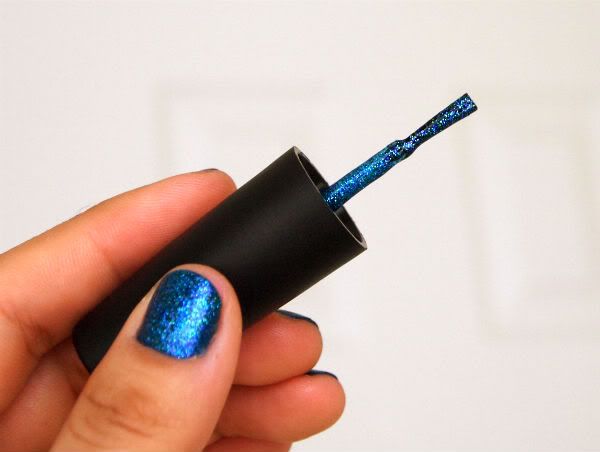 At first it looks like turquoise blue glitter but it is actually a mix of turquoise and green microglitter with larger flecks of purple glitter. The result is stunning. It's a bright blue with added depth.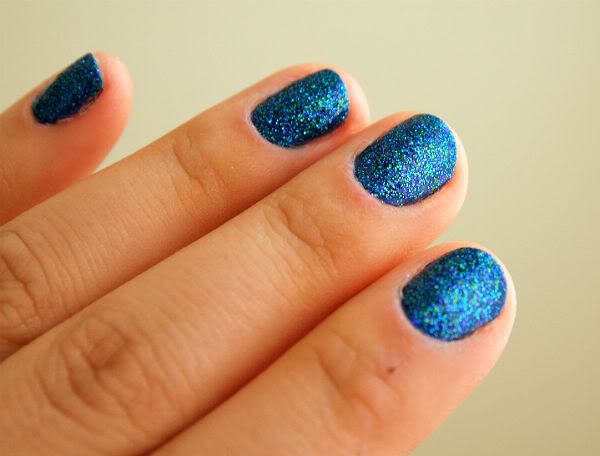 Off to go stare at my nails again. See ya!