The Make Up Forever Microfinish HD Cream Blush is the only cream blush in my collection right now. I have to admit, cream and liquid blushes (like Benetint) really intimidate me.
With a powder, I can sweep it right over foundation without rubbing it off. I can easily change the direction and amount of application and best of all, it's really easy to blend with the right brush.
With creams and liquids, I feel like you have to be careful to blend well so it looks natural but not too much that it takes off your foundation underneath or starts balling up (seems to happen more with sunscreen on). And it seems like fingers are the best blending tool but at the same time, not a good idea if you have oily or acne-prone skin.
The last time I wore cream blush was years ago and I can't remember if I pulled it off or not back then. Probably not, since I haven't purchased one since. That being said, I decided to try one out anyway. I heard great reviews about MUFE's version so I picked #14 - Starstruck, a creamy light peach with no shimmer.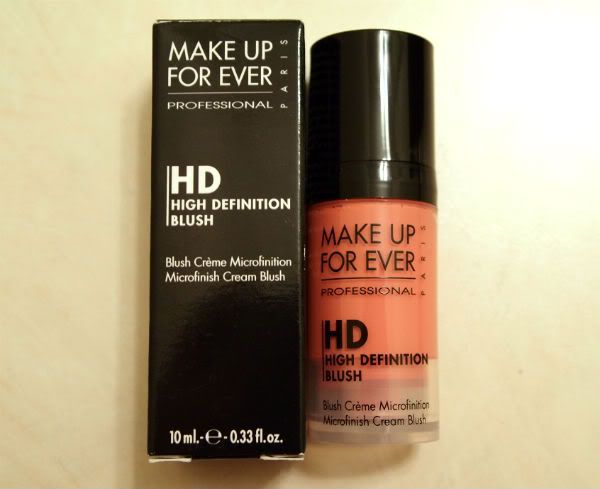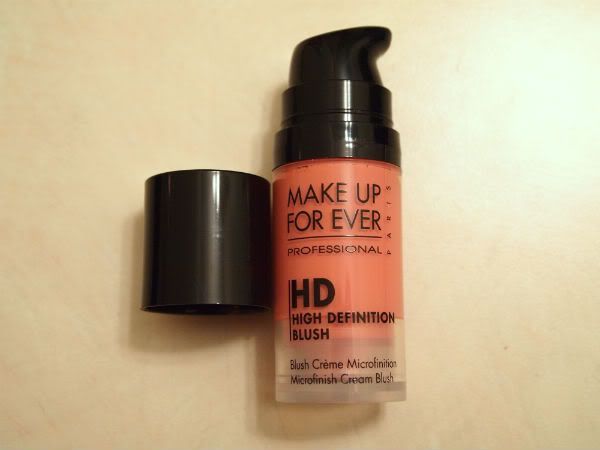 I really like the packaging of this blush. It's completely plastic but clear in the middle so you get an idea of the color and how much is left without opening it. Plus, it's much more sanitary than a pot and great for travel.
Press the pump careful though, as you only need about a third to a half pump per cheek. With that in mind, the 10ml size should last you quite a while.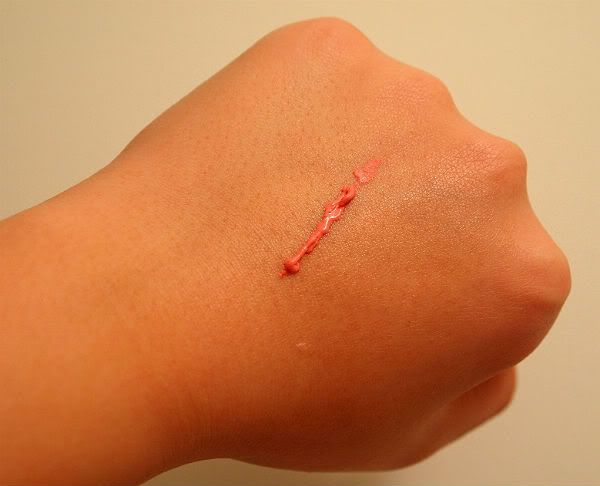 This is definitely more of a cream (like a moisturizer cream) than a cake consistency (like in most pot/pan styles) so application is quite easy. It is very pigmented so really be careful how much you pump out. What's applied to my hand (about a pump) is good enough for both cheeks, in my opinion.
The blush spreads out smoothly and looks like it will be quite dewy looking. You can also see here how pigmented it still is. Almost like a brush of oil paint!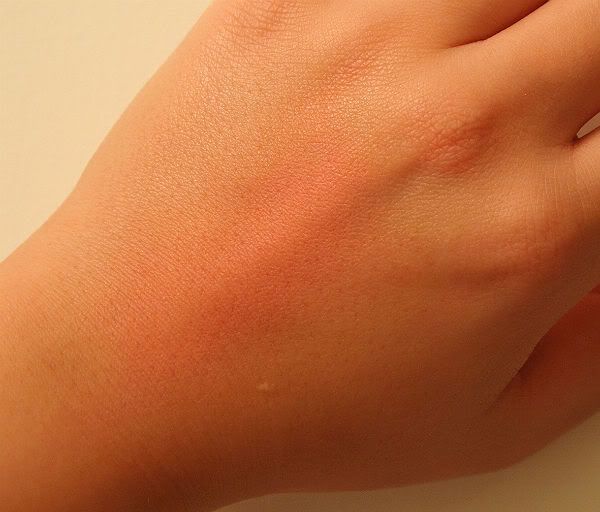 As I blended it out with my fingers, the blush turned into more a silky powder consistency and lost its opacity. You can see it looks a lot more natural here and not at all oily.
After putting on primer and foundation, I let it settled for about 15 minutes as I puttered around the house. I came back and put on the blush, blending lightly with two fingers in an upwards sweeping motion. It looks slightly flush and very natural. I think it would look great even without foundation since the cream formula is more moisturizing than a powder. The blush also lasted all day without any fading, streaking, or oily cheeks.
This is a very travel-friendly blush not only due to the packaging but also the product itself. It looks great with or without foundation and lasts all day!
Make Up For Ever HD Microfinish Cream Blush is 10ml/0.33oz, comes in 14 shades, and retails for $25USD/$29CDN. It is available at Sephora, The Bay, Sears, and Shoppers Drug Mart in Canada.