The cold front has been back recently. Although the grass is growing greener, daylight is staying longer, and garden centers around the city are starting to open up, the temperature has not followed suit.
It's deceiving, really. You wake up to sunshine streaming in, thinking "yay, bare legs today!" only to end up in a pair of boring dress pants yet again. But even though it's still winter coat weather, my mind is already churning with ideas for our outdoor space.
Just to recap, this is what the house looks like front and back. Unfortunately I don't have a good photo down the length of the front yard (it's 2 car's length deep) and back yard (it's about 35 feet wide and I'm guessing 30 feet deep).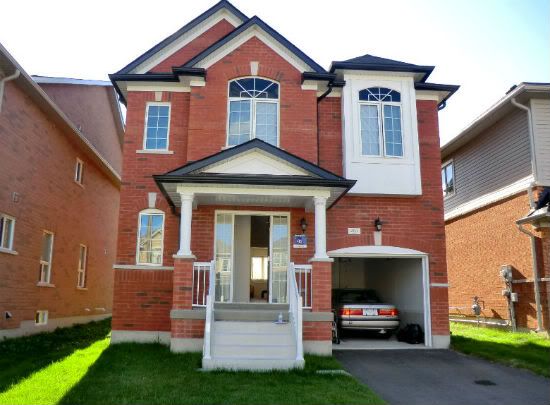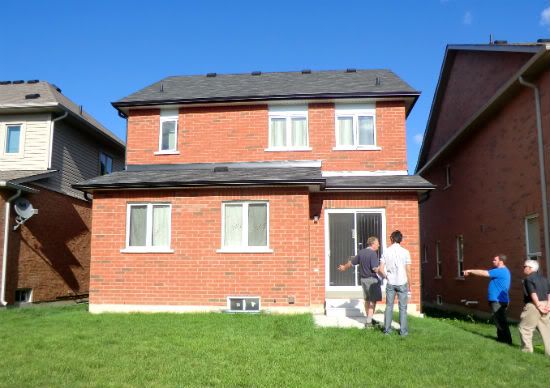 Our back fence is up but the two side ones are not. We're hoping to have that done next Month. I can't wait because that means we can finally begin "decorating" the backyard. In the front yard, I'm thinking maybe a few small evergreens with shrubs in front of it.
On the porch, I'd like cast iron urns on either side of the door and on the two posts I'd like hanging baskets with some pops of color.
House and Home has some great inspirations and helpful articles on their website right now. This is one publication that does it right. They have resources for properties ranging from vast estate grounds to teeny tiny condo balconies. Just to give you an idea, here are some of my picks from their website: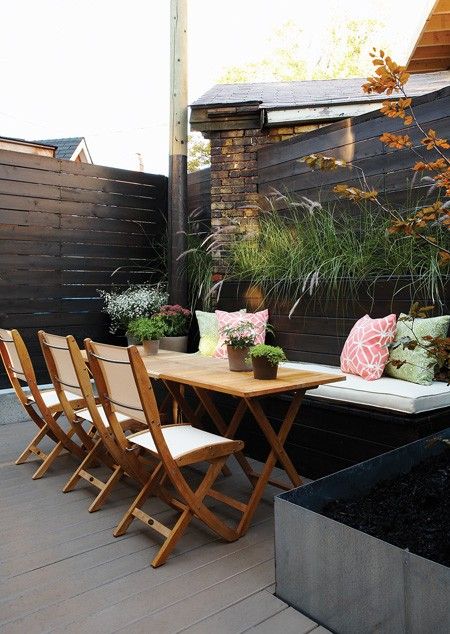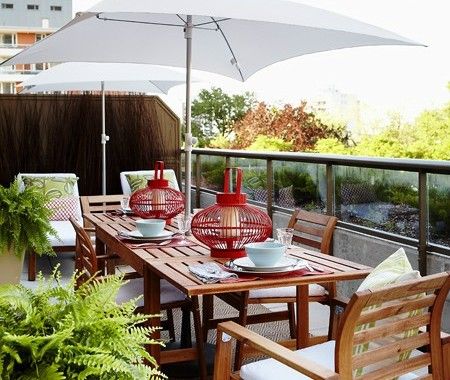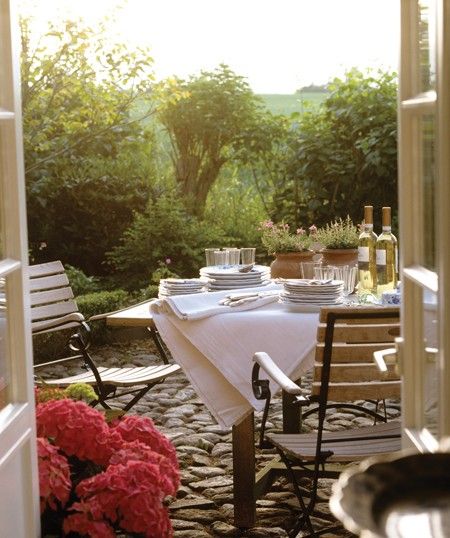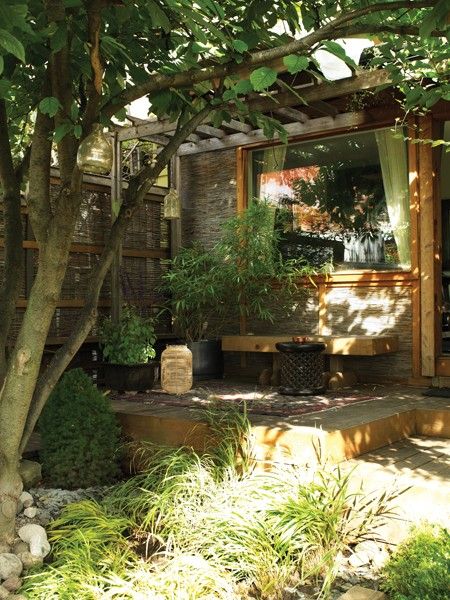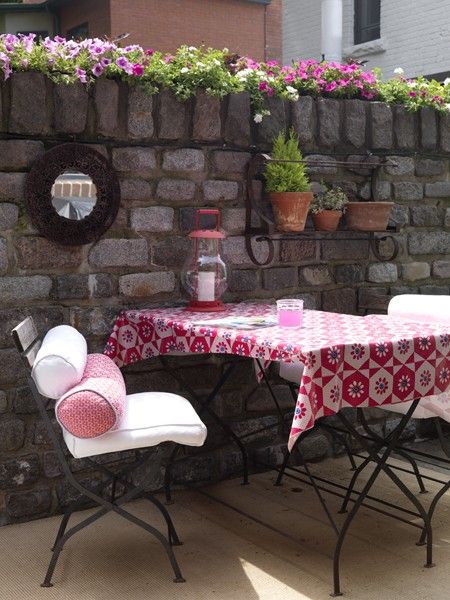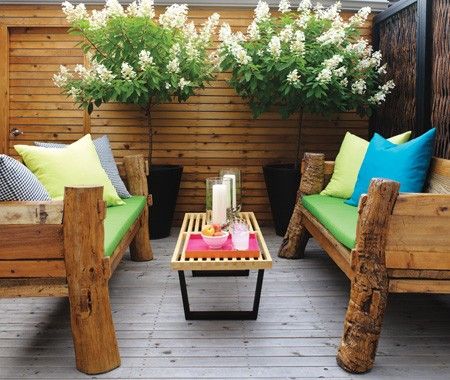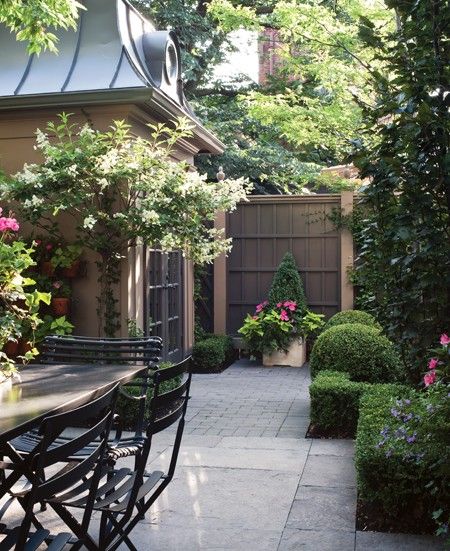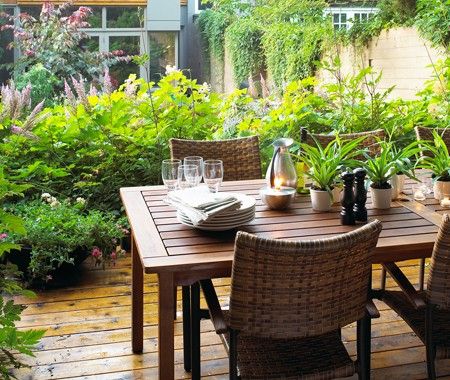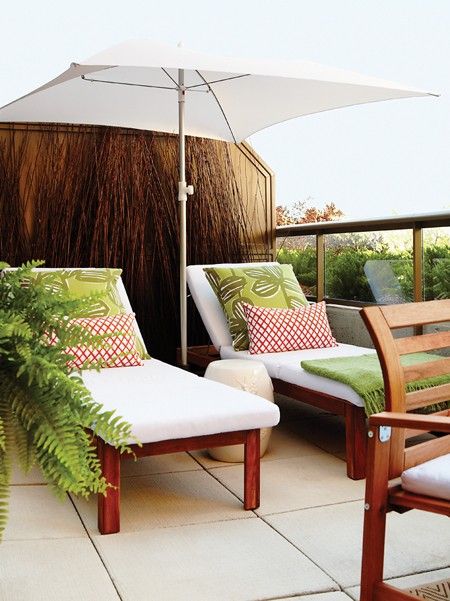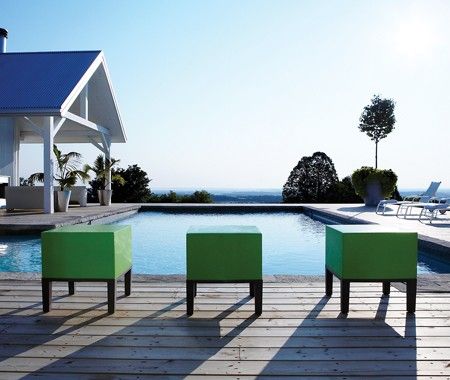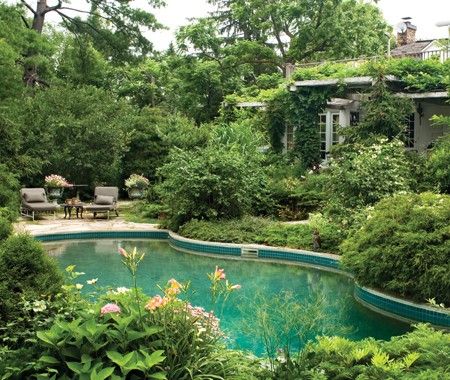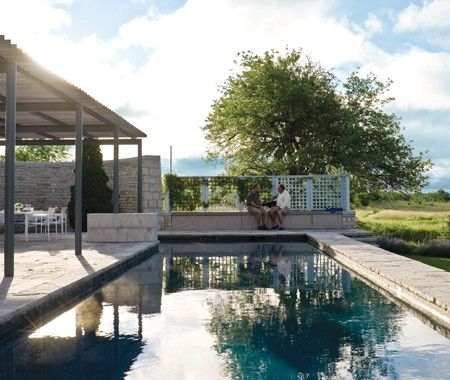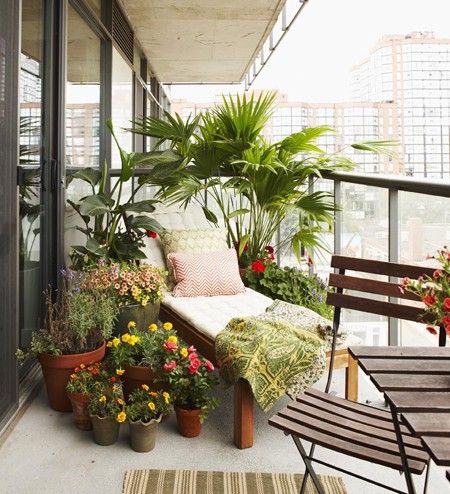 all images courtesy of houseandhome.com