I've been busy with the guest bathroom and can't wait to reveal it. All the painting is now done but I have a number of little tweaks - lighting, storage, decor - to finish up before I post the pics.
This is a "working" bathroom in that I use it to store all my toiletries/cosmetics and use it to get ready in the mornings. So the challenge is in finding some way to make the space look hotel-like while still allowing me easy access to the products I use daily. 99% of the time, this bathroom is used by me so I don't want to have to move out everytime a guest comes to visit.
I got an email from Kitchen Stuff Plus today and one of this week's deals is a ladder shelving unit that comes in black or white. Here's the online product photo: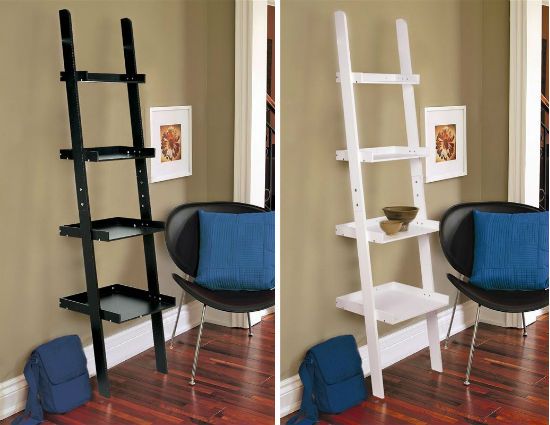 via kitchenstuffplus.com

I had considered building shelves into one corner of the bathroom but I much prefer this idea. It's not permanent and the ladder does not visually shrink the space like a closed cabinet or built in shelves would.
My only concern with the above is the styling - the photos seem to imply a more industrial look with the metal screws. But it might be an easy fix with black or white spray paint. I'm going to check it out this week.
You may or may not see this piece in the final reveal!
Before I purchased the piece, I also wanted to get an idea how it would look. So I found a few inspiration photos online: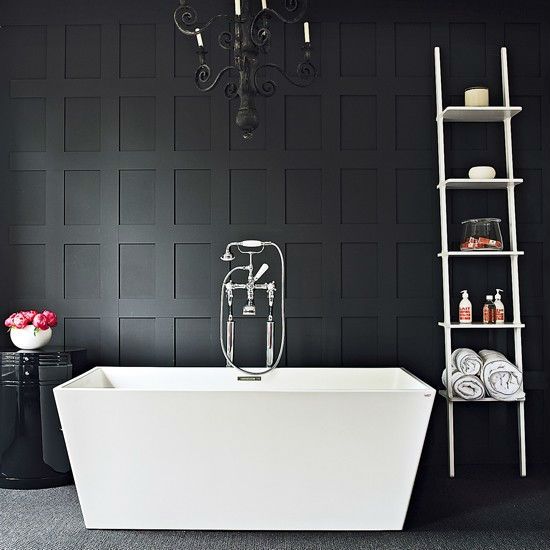 via housetohome.com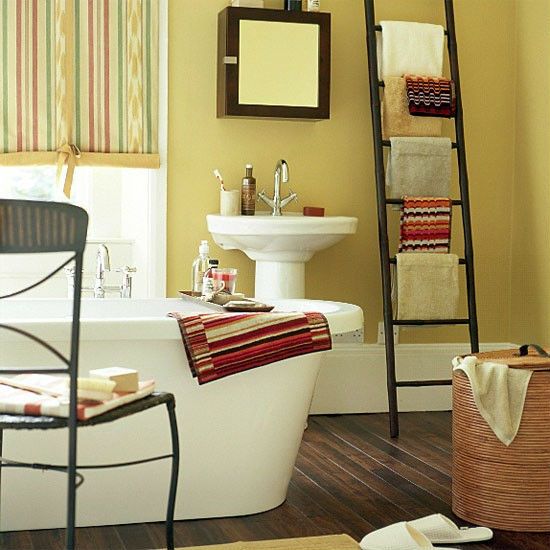 via decorpad.com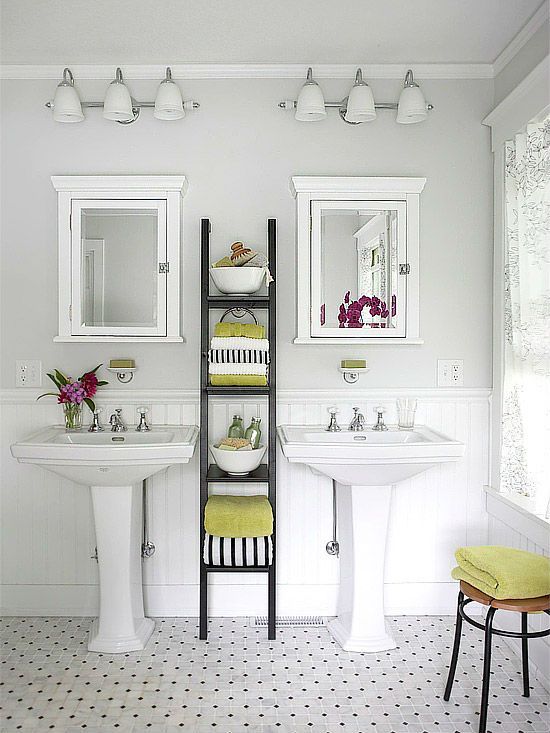 via housetohome.com