I'm not generally a fan of mid-century design - I find a lot of items either too cutesy, too contrived, or just too plain old fashioned.
I like pieces that don't scream "I'm from (insert year)!"...or "I'm (insert specific style)!". The frugalista side of me is drawn to pieces that feel home just as well in a bohemian living room as it does in a farmhouse style kitchen.
I guess that's why I love the Eames Eiffel chair. It's one of those pieces that by itself is so industrial, so
plastic
and
chrome
and nothing else but it's a chameleon, really.
Although originally created back in 1950 by wonder-couple Ray and Charles Eames, its popularity and relevance has not faded with time.
Just take a look at all it can do.....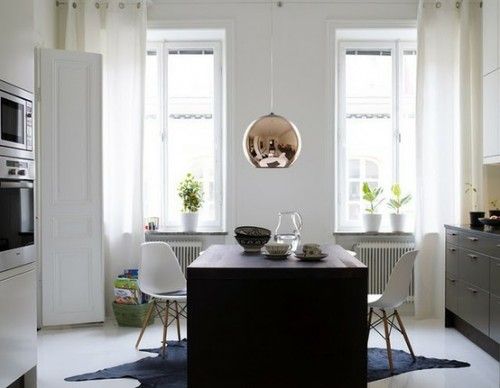 via
http://www.lolalina.com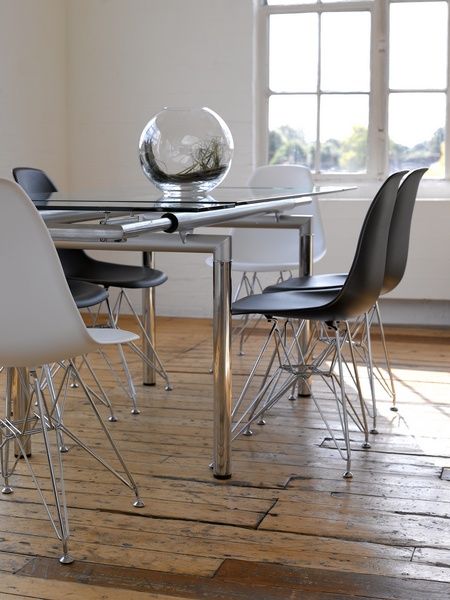 via
http://www.designclassics.co.uk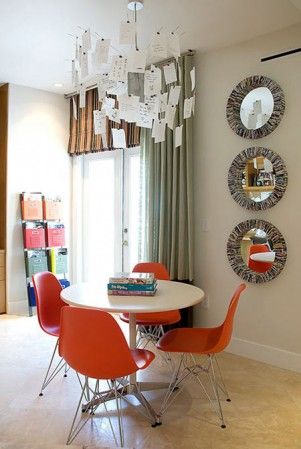 via
http://honeyliving.blogspot.com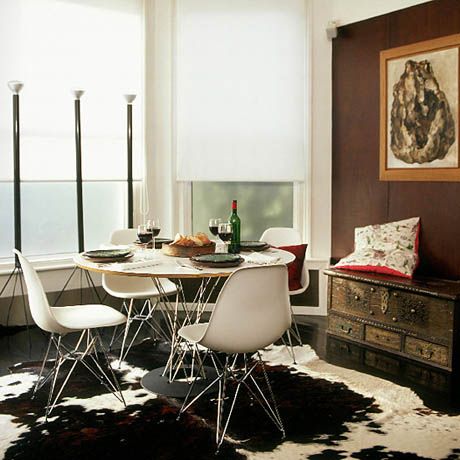 www.vertigo-interiors.co.uk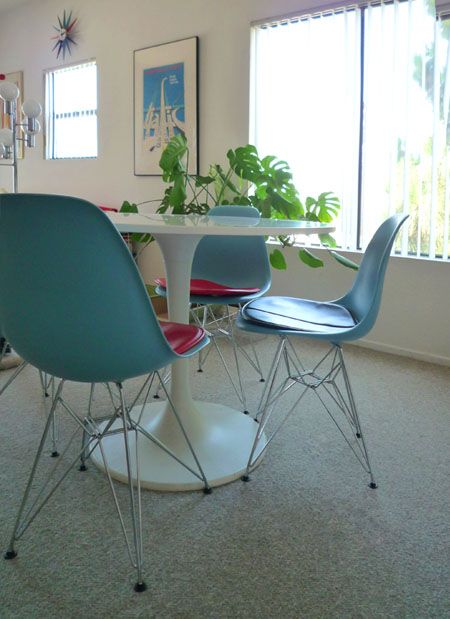 via www.modernfindings.com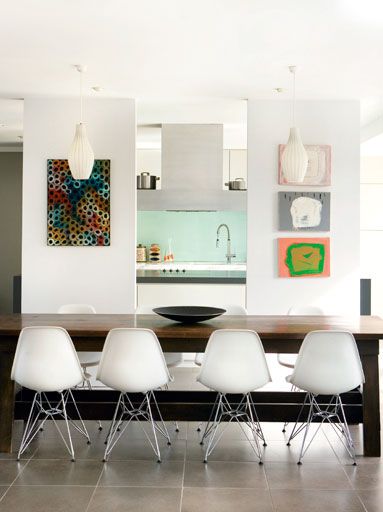 via blog.insideoutcolouranddesign.com.au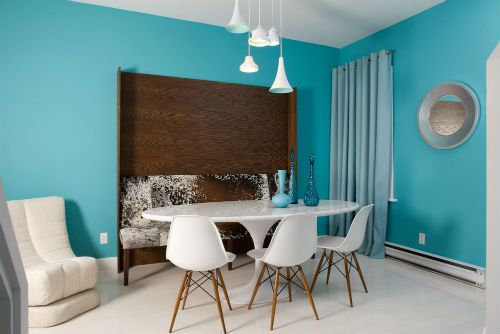 via www.colinandjustin.tv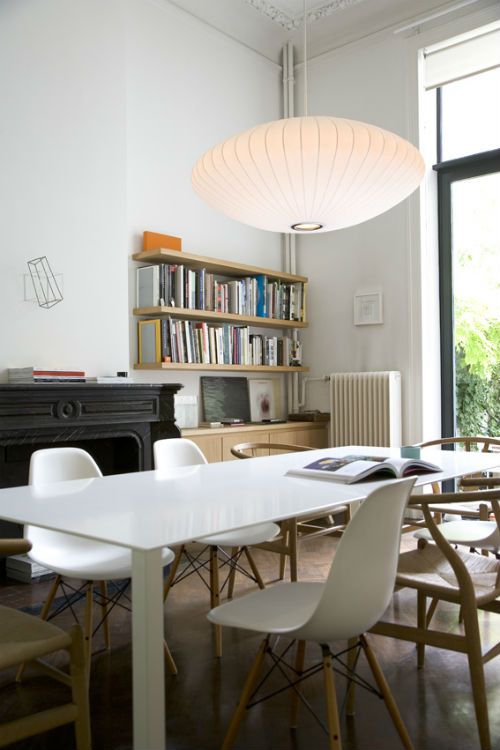 via www.lolalina.com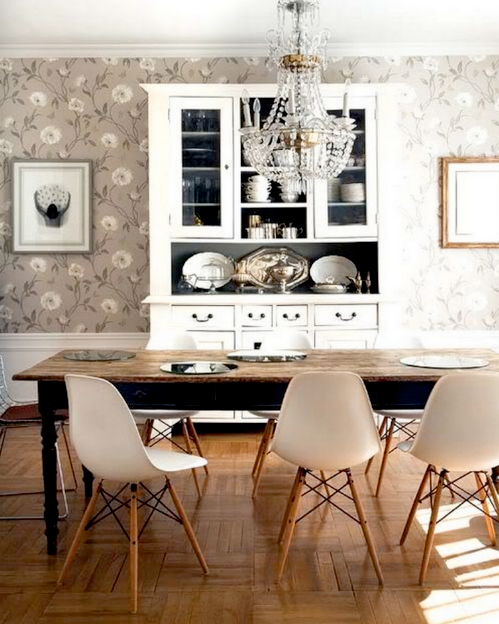 via http://www.nuevo-estilo.es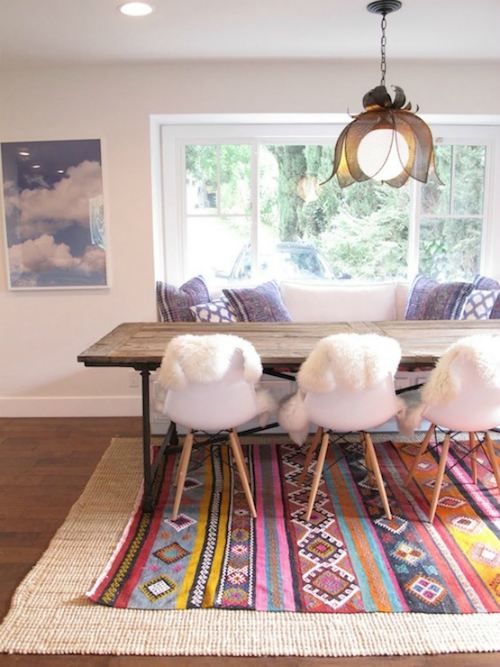 via http://www.decorpad.com



via http://www.decorpad.com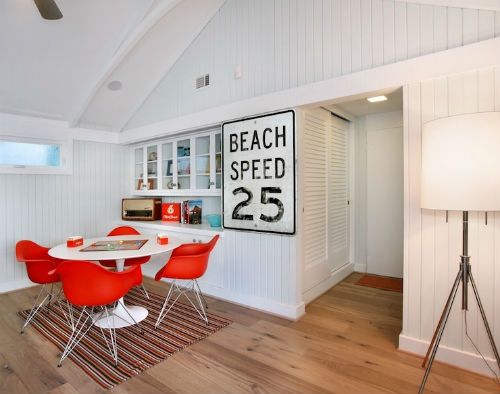 via http://www.decorpad.com



via http://www.decorpad.com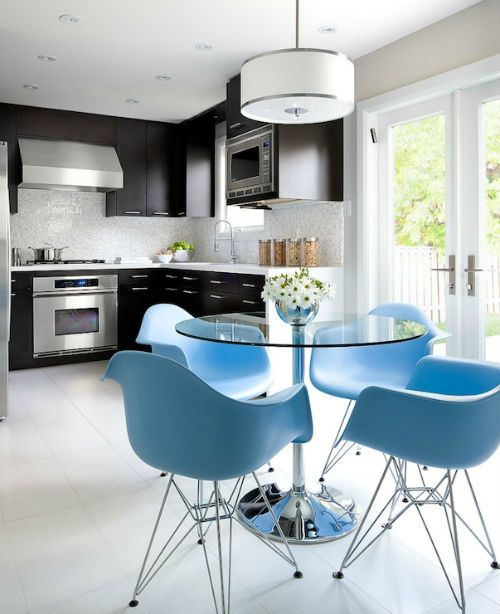 via http://www.decorpad.com
There's a particular reason I'm posting these chairs....
I received a very well timed email from Kitchen Stuff Plus. Unfortunately, we cannot afford ourselves a set of Eames originals (heck, we wouldn't even be able to justify one!) but we definitely can afford a set from KSP so...
We're getting them! Soon! Like....hopefully in the next couple days!!!