Okay, reveal time again! This isn't a complete one but I was just too impatient. Reveal part II for the guest bathroom coming soon.
A while back I posed about the ladder shelf as a storage solution for the guest bathroom (original post here) I looked up some inspiration photo which were pretty convincing about how pretty it could be.
I ended up not purchasing one for the bathroom but instead two (black) ones for the living room as you saw in the previous post.
That was month's ago and I didn't think the deal would come around again but...it did! I quickly went to the store and nabbed a white one for the bathroom as I thought black might be too heavy. Plus, I already had that version in the living room.
Here's what it looks like in the guest bathroom: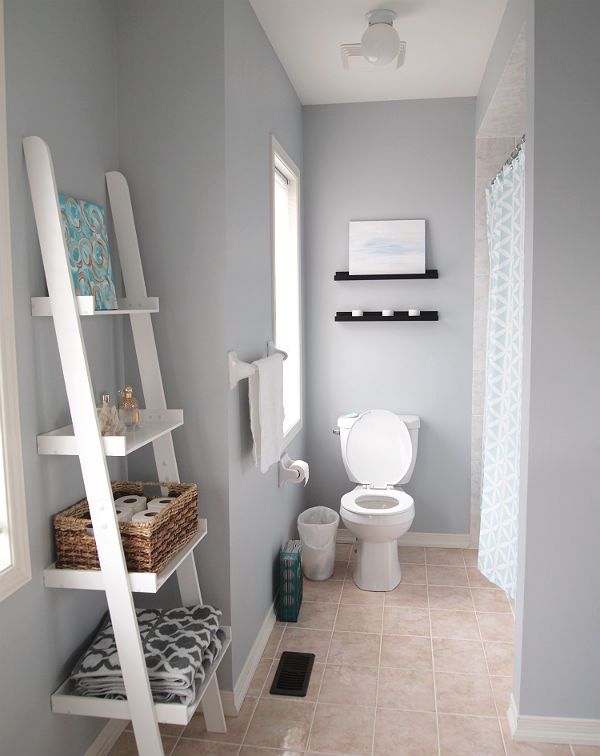 Here's a comparison with the lovely BEFORE photo: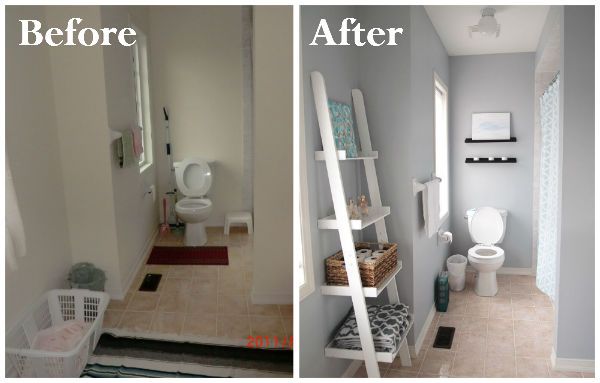 Quite a difference, eh? If you're interested in the sources for this room, please take a look at the Home Tour page at the top of my blog.
I'm almost done with this room. From this view, I would like to change the light above the toilet and find magazine/trash holders that are a little more pleasing to the eyes. The view that you
I'll do a complete reveal soon - including the finished product resulting from this post and this post.)