I picked up the new Mega Plush version of Maybelline's Volum' Express along with Colossal Cat Eyes which I reviewed yesterday. Yet another cute package from Maybelline. I love this color combination. Even the font is cute!
Mega Plush is unique, at least to Maybelline. It's their first ever "gel-mousse" formula mascara and that's supposed to be volumizing without the brittle hairspray affect. Lashes are left soft and "plush". The brush is also supposed to be soft and flexible. From Maybelline's advertisements, it sounds like they are going for the mascara akin to a soft hold hairspray. Something that adds more oomph without stiffness.
As always, I picked the waterproof formula and blackest color I could find. In this case, the color is "Very Black".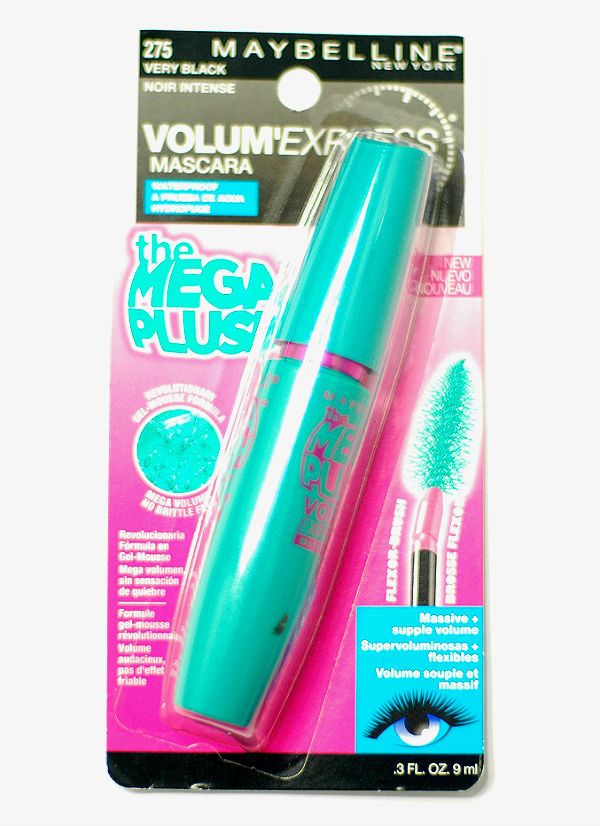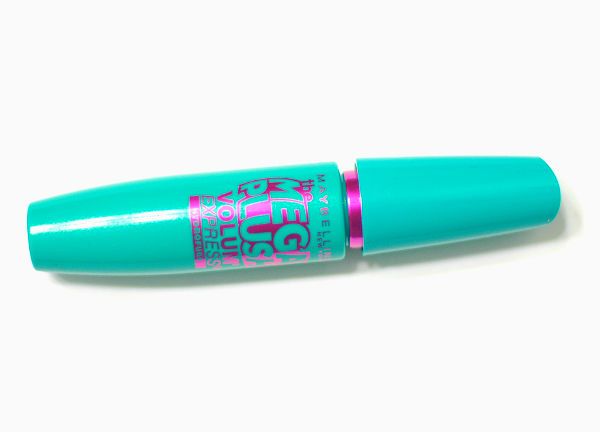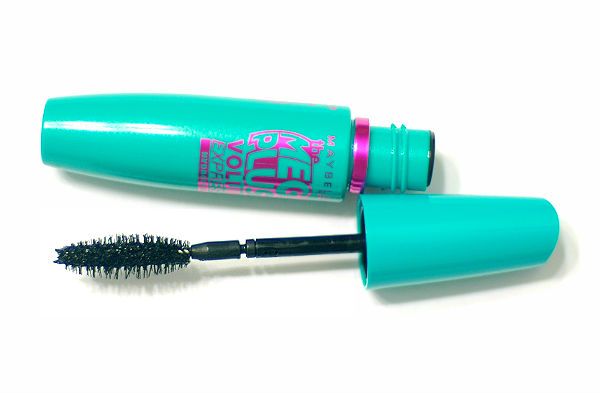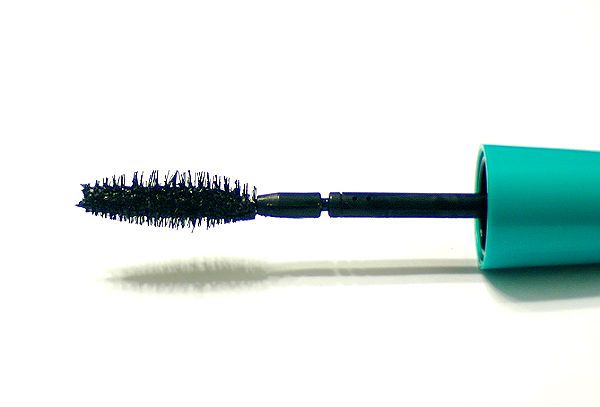 The brush for this product is short on the ends and thick in the middle (like a football!). The bristles are fairly thin which makes them more flexible, but dense which helps to catch and coat more lashes. This is great for those who have very fine and/or sparse lashes.
However, I do find it difficult to maneuver the brush around my short lashes. I did accidentally deposit some product on the corner and lid when trying to get towards the roots of my lashes. This is more of a problem for those of us with monolids. On the other hand, the softer and dense bristles do a great job of gently but sufficiently depositing product on my lashes.
The formula applies thin (not in the consistency, but the coat) so I've used 3 coats. It's equivalent to 1-2 coats of Maybelline Falsies Black Drama but it looks much more smooth on the lashes (due to the lack of fibre and the gel-mousse formula I imagine). It has the same sheen as natural lashes - a satin or eggshell, I guess? It's neither glossy nor matte which I like.
It does hold a curl sufficiently but not dramatically. In a full day's use (about 12 hours for me) my lashes are no longer dramatically curled but definitely still there. I would say about 70% curl left.
What I really do not like about this mascara is its Flexor Brush. In the photo you'll see a kink about a third down the brush. That part bends! The idea is that it gently sweeps the mascara on your lashes and helps with that soft plush look.
Unfortunately, it also means less control of the brush. This may be especially noticeable if have thicker, stiffer lashes. You press the mascara on your lashes and it sort of just rests there....there is a similar brush on the L'Oreal Telescopic Explosion which I reviewed a while back (click here to see photos of that brush applicator) and I found that equally difficult to use.
Below is a comparison of Mega Blush against 4 other Volum' Express mascaras - Colossal Cat Eye, Turbo Boost, Falsies Flared, and Falsies Black Drama. Just like the Colossal Cat Eyes from yesterday, the actual tube is the same as other Volum' Express versions, just different in color scheme and of course, the labeling. The brushes do differ in shape and none are similar to Mega Plush.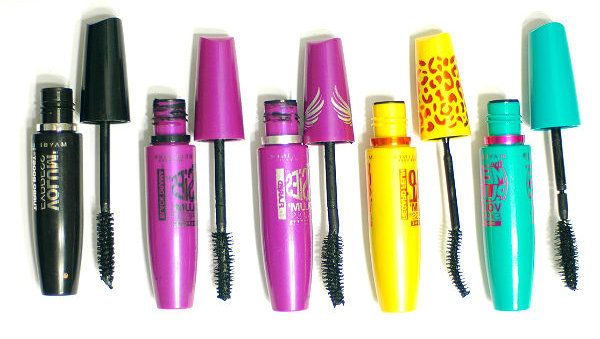 Not shown above is the original Colossal as it was a work. However, it is the closest brush to Mega Plush. They both have long dense but thin bristles, both have shorter bristles at the front. Both formulas are on the thinner side but buildable. However, the Colossal brush is rigid throughout and the bristles are longer at the end like a fat cone instead of football.
Click here for my previous review of Colossal
.
Overall, I do like this mascara. It's not a favourite but it's good enough that I will keep using it until it's done. I might use this more when wearing my glasses as my lashes are kept soft (and therefore can bend if they hit my lenses) and for conservative business looks where dramatic lashes will look place with a super natural look.
I do think there are some of you out there who will enjoy this mascara a lot more than me. Namely those of you with eyes that are more deep set and lashes that are longer and easier to hold a curl.
Maybelline Volum' Express Mega Plush Waterproof Mascara in Very Black is available at most drugstores and discount department stores such as Walmart and Target. It retails for $5-10 depending on place of purchase.