Work and driving to and from work in the dark has really put a damper on my creative juices. I just don't want to do anything but veg out when I get home and mind numbingly surf the net and watch my stories on Netflix.
The only thing I do seem to still have the energy for is shopping, if my credit card bill is any indication! December should really be all about giving but I can't help being a little selfish and picking up one, two, or a few things for myself as I purchase gifts for others.
I'll get to some reveals and reviews in the (maybe) near future but for now, a quick peek at our powder room.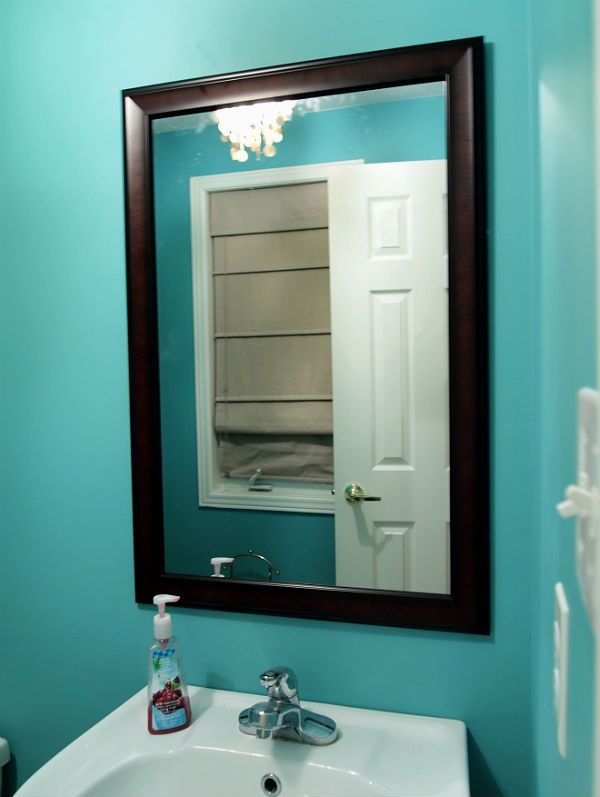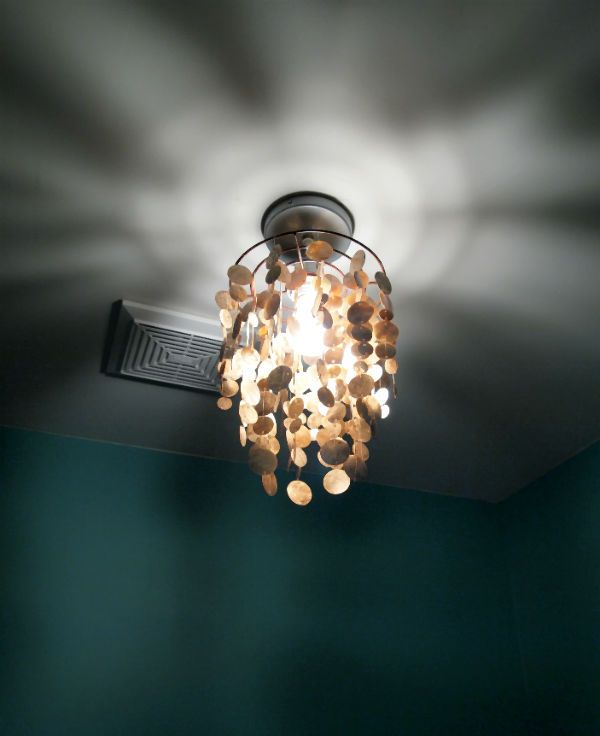 Here's the things I've done so far:
♥ Window covering
♥ Lighting
♥ Mirror
♥ Paint

And here's what still needs to be done
♥ Shelves above toilet
♥ Storage
♥ Wall decor

My original plan for this room was something bright and beachy, think colorful Floridan beach houses. But with the capiz shell chandelier and dark framed mirror, it's looking a little more Caribbean or even Moorish. I have some ideas but no clear direction so I think what I find in terms of wall decor will guide me along.
The paint is Martha Stewart Living 'Araucana Teal', the chandelier and hardwire lighting kit is World Market, the roman blind and mirror is Walmart.