I bought these at Costco last week. I threw away the box already but it said something along the lines of Buffalo Chicken Wing
style
chicken tenders, nuggets, or something to that effect.
I just had to share with y'all because these is what they look like: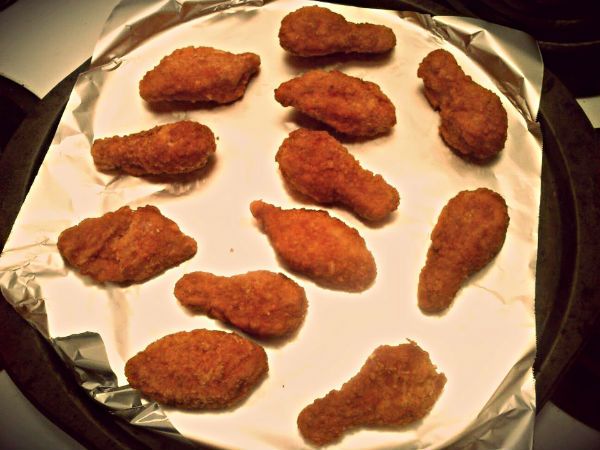 CHICKEN WINGS!! They look like real CHICKEN WINGS!!! They're coated in spicy buffalo sauce and shaped like drumsticks and wing tips. Seriously, if this isn't attention to detail, I don't know what is.
I couldn't stop crackin' up as I was preparing them for the oven. As for taste, they're kinda spongey. Tastes like a chicken nugget but not even up to your run-of-the-mill frozen nuggests standards.
Still, I quite enjoy eating them simply due to the novelty factor. Does that makes me a little crazy? Perhaps....