Found these babies (IKEA "Ekarp") at the Goodwill across from work for $5 each. They're still selling in stores for $20 each. Score!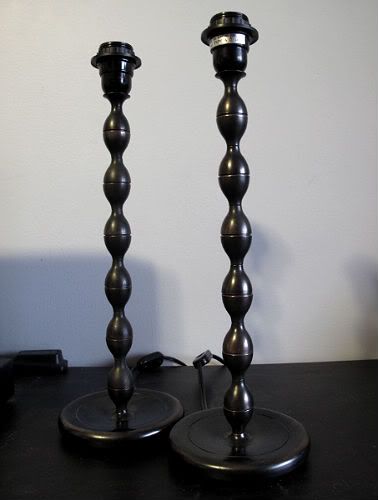 Still deciding if I should keep them as is or spray paint them gloss white or black. The bedroom walls are gray on 3 walls and dark red on the wall behind the headboard. The furniture is a black brown. Baseboards are white.
Also undecided on the shades. Cam suggested small Swedish globes instead of a shade. I'm not sure if I'm brave (or crazy?) enough for that. They're a little too thin for large shades but too tall for very small ones. Might have to be the weirdo walking around the store with two batons in hand, trying to find The One.