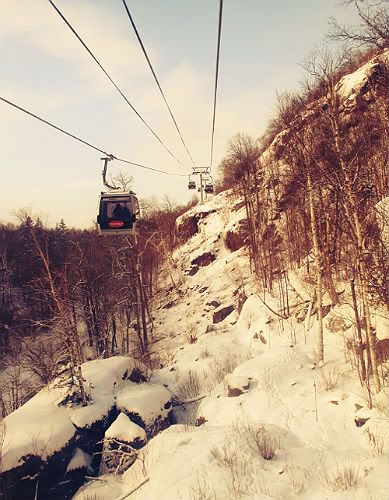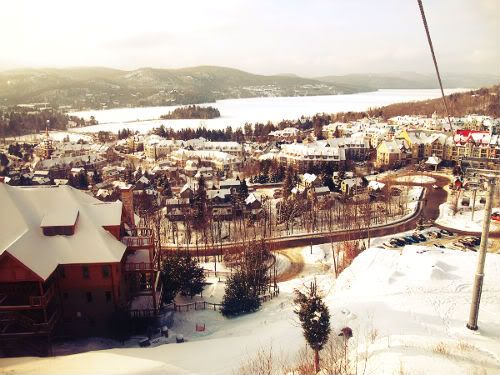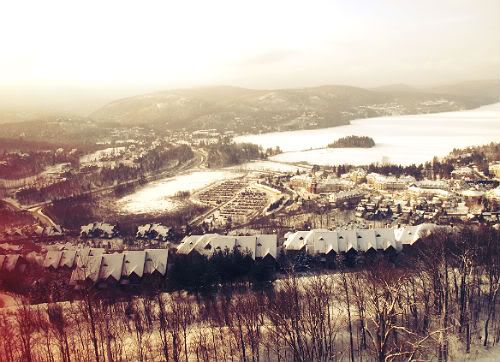 Cam and I spent a fantastic weekend with our friends in
Tremblant, Quebec
. This is our second time going with the same group and we're definitely hoping it becomes a yearly thing.
We left Thursday evening at 11PM via bus and arrived around 7AM. We all vegged out for a couple hours then hit the slopes. Left the slopes around 3PM and hit the hot tub. Seriously, is there anything better than alcohol, a steaming hot tub, and good company to finish off the day?
Pretty much the same thing Saturday. I snowboarded a lot, Cam skied a lot. That night we had a lovely dinner, just the two of us, to celebrate our one year engagement. He proposed to me in Tremblant exactly one year ago and we decided to drink a nice bottle of wine towards that. Afterward, we met up with our group and took the gondola over to the casino.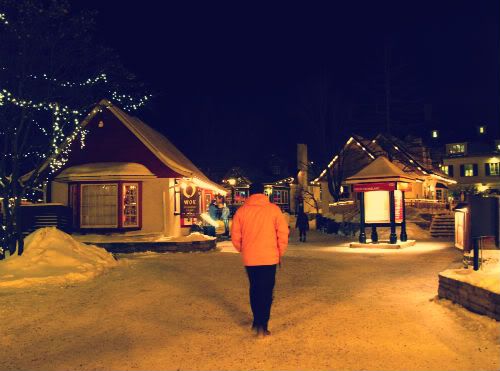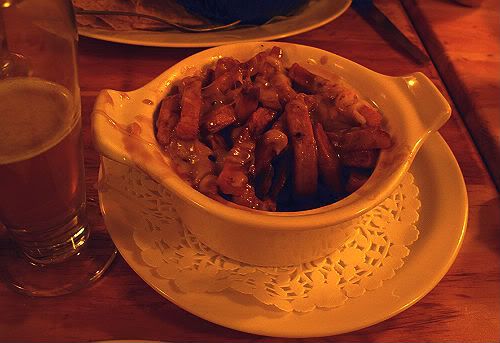 Sunday was a lazy day. Walked around, did some window shopping, and ate a ridiculous amount of poutine. Then it was back on the bus for a long trip, finally arriving at 1AM this morning. I was so
so
tired at work today. Working after an amazing weekend is such a drag.
Not many photos are we were too busy having fun!