There's a Canadian chain store called Bouclair which used to sell fabrics and home decor items in big box stores around the nation. They now have stand alone 'Bouclair Home' stores in some areas. I've never bothered to check out the store but my mom alerted me to some crazy deals a couple weekends ago. We decided to go back and I totally scored!
For a whopping $14.36, I bought two plates, and 9 vases! The plates I'll use for appetizers or one-woman breakfasts. I'm planning to display the smaller vases in a trio with single flowers. The aqua sequin vases I'm planning to use at my wedding as part of the center pieces for cocktail hour.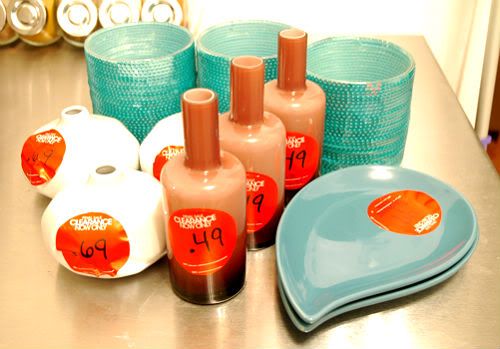 I can't really complain given the ridiculous prices but really, why do stores use price stickers that aren't peelable? Better yet, why do manufacturers even
make
them?!