Expecting friends over for the football game tonight but they cancelled last minute. It was actually a blessing in disguise. 1) Lotsa yummy foods in the fridge for Cam so I can freely trudge along with my low-carb diet. 2) We are well stocked on alcohol and....
3) We finally got off our behinds and cleaned up the apartment!
I took this chance to take photos of the place. You can still see some corners of mess but heck, we LIVE in this one bedroom apartment with two cats and all our belongings. Plus, we are two people who haven't fully grown up yet but no longer live with nagging parents.
Disclaimer: The lighting really sucks here.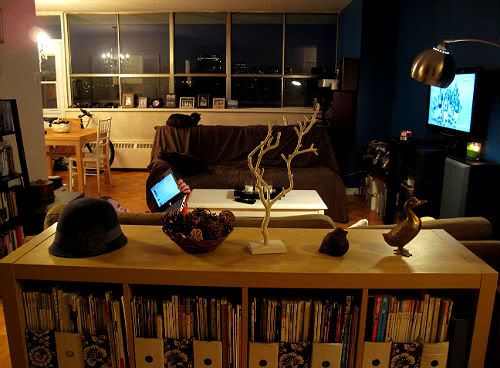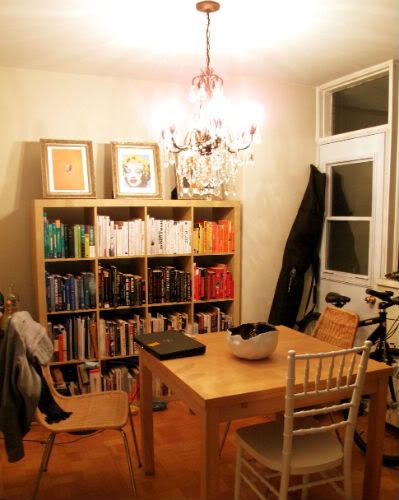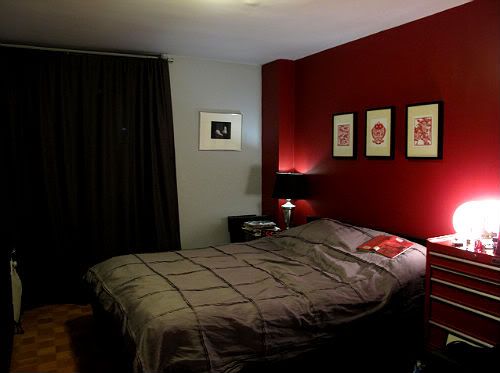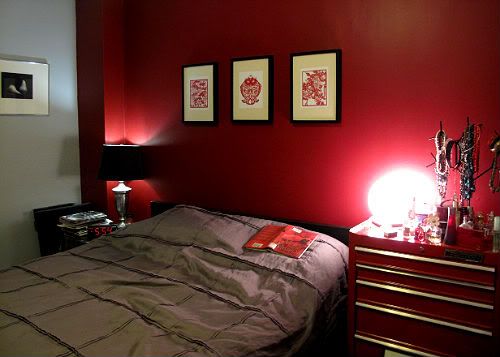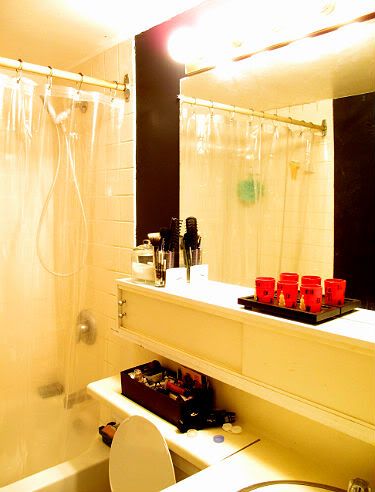 We're hoping to buy our first (town)house by the winter time (if we don't go totally crazy for our wedding this May!) so I don't want to spend too much time and money on major projects for this rental unit. Plus we've been here a little over 3 years now so anything major at this point seems...point
less
. That does mean we're stuck with some furniture or colors that at least
I
am not in love with. I do have a couple items in mind:
1) Wall Art
- For the living room, I'm looking for a poster to go on the teal wall beside the TV. In the bedroom, perhaps a sunburst mirror with sconces or small shelves/art prints on either side of the bare wall above the IKEA Malm. For the bathroom, again I'm looking for art, but this seems to be the hardest to work with since I can't change the beige tiles and veneer.
Furniture
- I may have to break down and buy a couple items this year. Cam has been using one of my Tiffany chairs for his computer desk but it was NOT meant to be heavily used! It's actually from a Banana Republic window display years ago when I worked there. We need to buy him a chair that doesn't scream "Staples Office Center!!" but at the same time, is functional for a big guy. Our white coffee table is as rickety as the chairs. I saved that one from a former roommate and painted it white. I may buy 3-4 IKEA Lack side tables and place them in a row. That way we can move them around when friends come over but create a "coffee table" out of them when it's just us.