I am almost through my first "year end" at work. I started my current position in May last year and was told right off the bat that the period between November-February is just nuts at work. Fortunately, time flies by
really
fast when you're
really
busy!
Anyway, I've gotten into the habit of eating at my desk but yesterday, I finally caught a breather and went out for a walk. So glad I did! I passed by The Bay (a Canadian department store) and came across an INSANE find. These beautiful mother of pearl frames were originally $59.99 and $69.99, marked down to $5.99 and $6.99 but then another 50% off!
I paid a whopping $7 total. INSANE, I tell ya!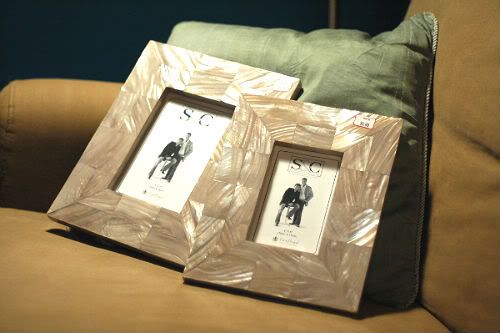 PS: Yes, that's Steven & Chris in the frame!