I love this color palette - black, yellow, and white. I enjoy it even more with touches of golds, grays, or even a touch of pink (perhaps from a vase of tulips or peonies).
Leave black and yellow on its own and you've got a bit of a battle. Both strive for attention - deep, dark, and brooding black versus vivacious yellow of the sunny disposition. But add in white and suddenly you see the good side of both. There's suddenly harmony between two contrasting colors but yet, both shine individually for the qualities they bring to a room. Yellow adding freshness and joy. Black adding elegance and drama.
I think these rooms do a great job of working this particular palette.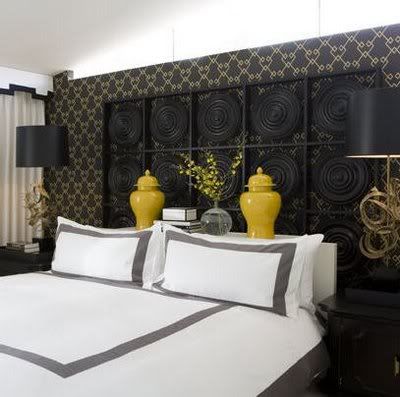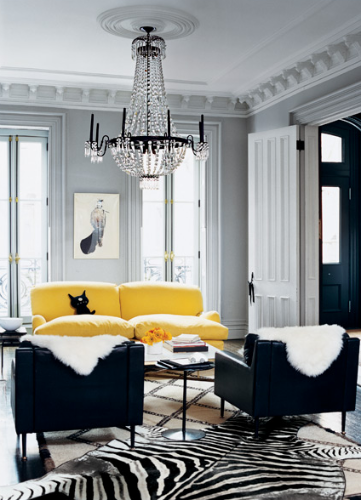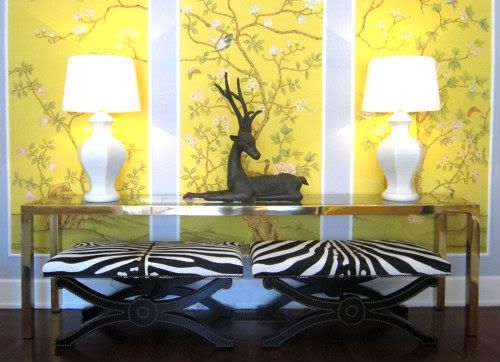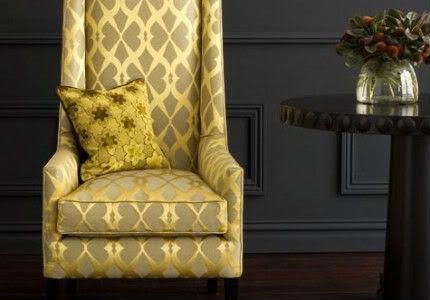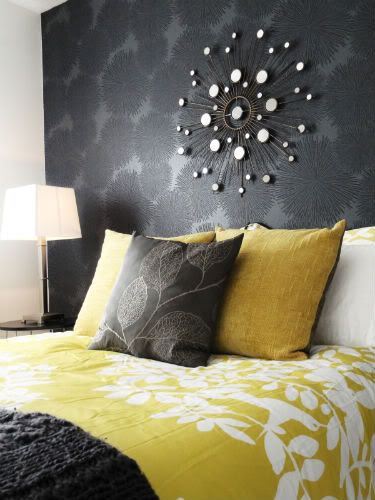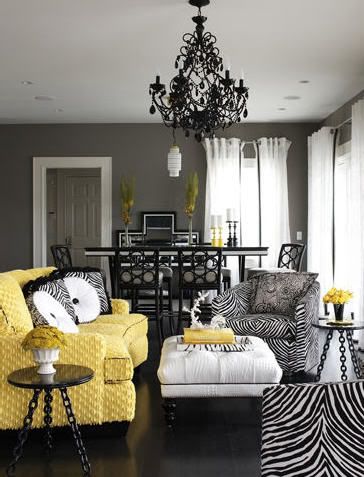 I definitely have this color palette on the list of contenders for our future house. Perhaps in the guest bedroom or washroom as it is dramatic and fun. These accessories would be a lovely addition: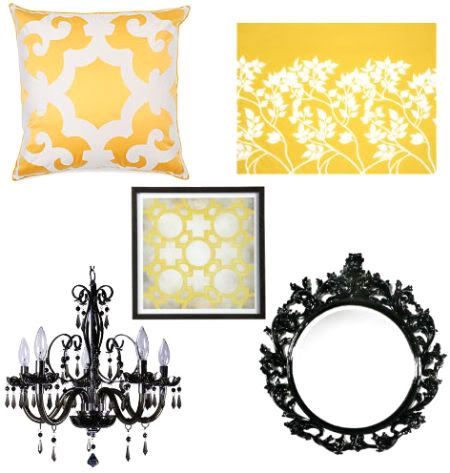 1) Bukhara Pillow 24" in lemon & white - $69.95 from
ZGallerie
2) Marimekko® Madison Yellow bed linens - various prices from
Crate & Barrel
3) Classical Symmetry Gold Print lithography - $69.95 from
Crate & Barrel
4) Roxy Lighting Bella 5 Light Black Chandelier - $189.00 from
Home Depot
5) Black Rococo Mirror - £190.00 from
Carter & Rose