I can't remember the last time Cam and I didn't have an "out-of-town" weekend. We live in the heart of downtown Toronto but in the past year or so, we've gotten into the habit of either going up to my mom's in the suburbs or somewhere other than right here.
This weekend we're actually staying home. It's 11:30AM and we're lying in bed on our laptops! Funny, it almost feels like a mini weekend get-away to actually
stay
here.
What are you doing this weekend? I'll be finishing my wedding invites using this wax seal I bought yesterday. I hope to have the invites done this weekend and mailed out early next week.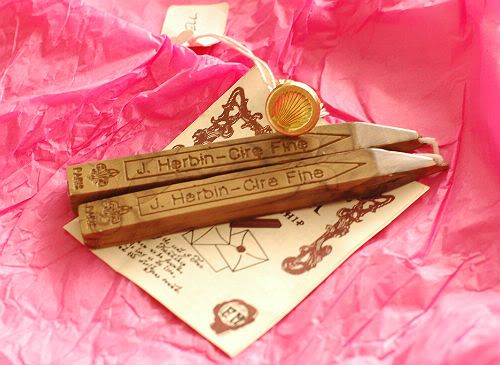 Also on my to-do list this weekend is finding places for these items I picked up during a Goodwill Friday Fever (50% off entire store). The Umbra candlesticks were $1.50 each, the glass lantern $2.50, and the metal basket $3.
It's dangerous working a few minutes away from Goodwill! Fortunately, my current job keeps me busy enough that I'm not going every lunch break.