I woke up this morning to
sunshine
. That's right, SUNSHINE! I don't mind snow, I don't mind the cold (kinda) but I really really mind waking up to gray skies every morning. It is so depressing.
Wanting to prolong my excitement at the warmer weathers to come, I decided to search for some uplifting photos full of light and color. These brought a smile to my face.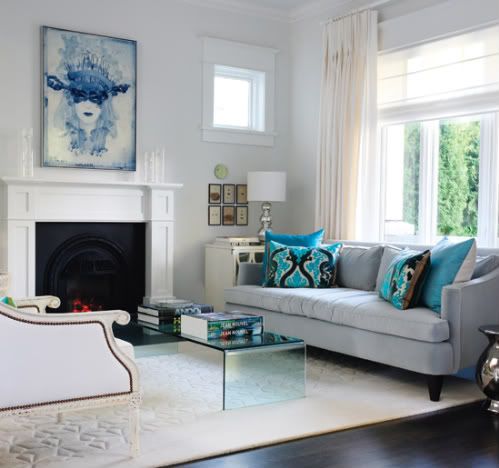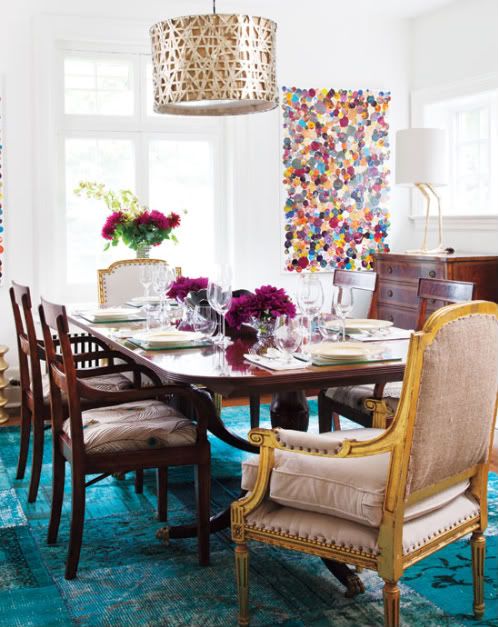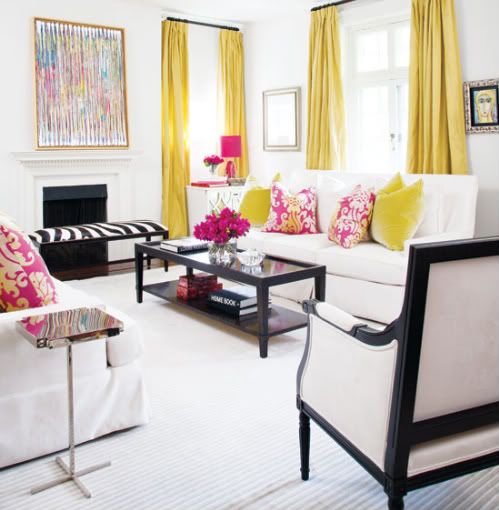 And Jonathan Adler, king of color, never disappoints! I'm planning to pick up his Happy Chic: Accessorizing and Happy Chic: Colors books.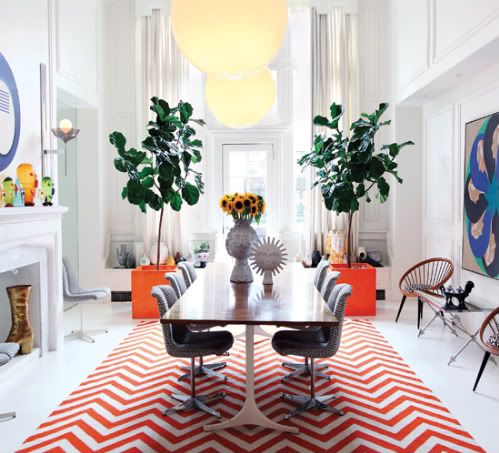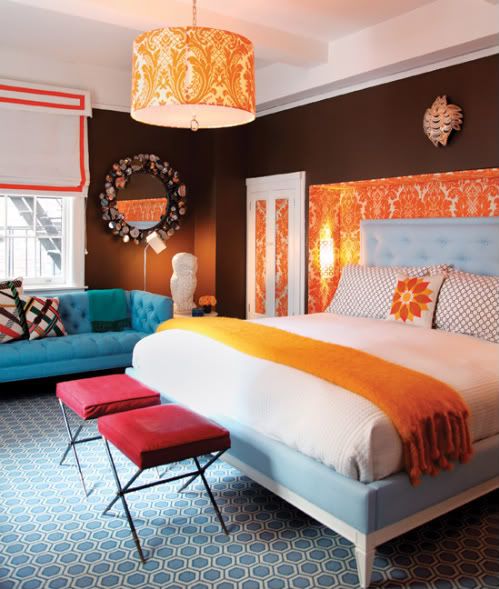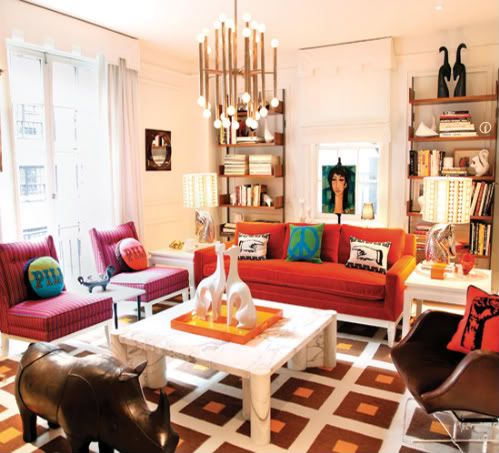 all photos courtesy of styleathome.com