PANIC TIME!! Our wedding is 3 months and 1 week away. To give you an idea of my procrastination, all of our guests last May/June and I am only now finishing up the invites.
The invites are pretty much done, customized return address stamp and all! I just need to find something to seal the pocket folds with. Perhaps a wax seal or a sand dollar charm.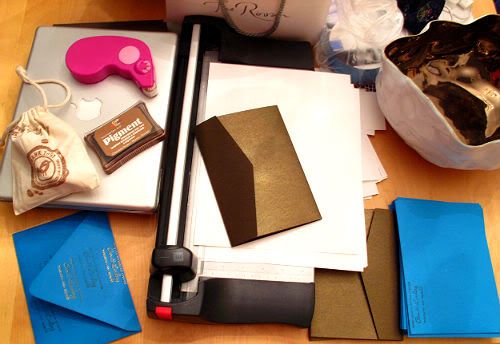 I'm also very slowly putting together the contents of the OOT (Out-Of-Town) bags for each guest. Each one is waterproof from the inside and perfect for toting things like magazines and dry clothes to the resort beach/pool. The pashminas will be great for the outdoor reception. I'll be putting together a "hangover kit" and some other goodies for this bag.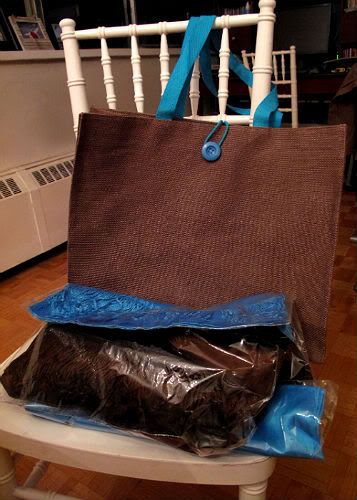 It was wasn't obvious already, our colors are brown and turquoise. I'm undecided between orange, coral, and yellow as the accent/flower colors.