On the heels of Anthropologie's bridal off-shoot
Bhldn
comes Shopbop.com's wedding e-boutique. This was definitely a much quieter opening but nonetheless, worth mentioning if you are still on the hunt for wedding-appropriate clothing and accessories. Here are some worthy mentions: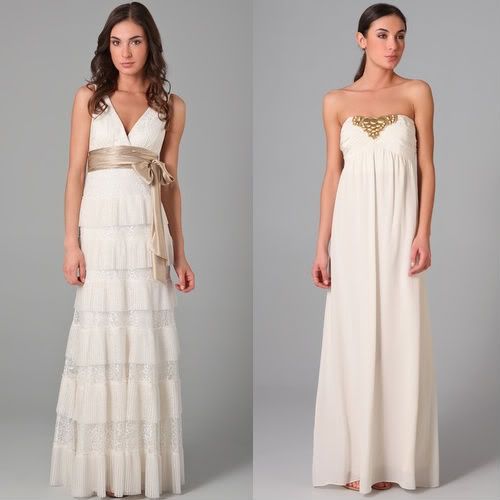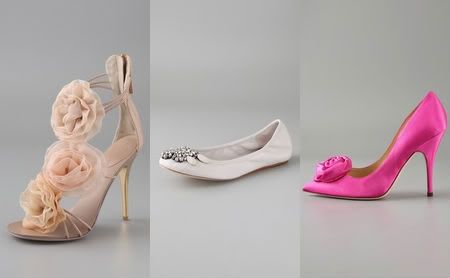 images courtesy of www.shopbop.com
The Shopbop boutique is not a separate division under a parent corporation (like Blhdn) but rather, a microsite within Shopbop's main website. Actually, that may be giving it too much credit. It is similar to their Designer Boutique section, which really is just a sub-category of the website.
I do like that you can add items from the Wedding section into the same cart as your other purchases and there is complete link-thru to the various other areas of the website. It's convenient being able to purchase Wedding and non-Wedding items through one checkout.
Aside from that, I am disappointed by this venture. It seems there was not much effort put into it beyond a beautiful albeit simply styled Lookbook. Essentially, Shopbop just took items from their regular shop which were in some cases only somewhat Wedding-approprate and dumped them into what they're calling their 'Wedding Boutique'.
You can visit the 'Wedding Boutique' by clicking
here
.