Cam, his best man, and I went across the border yesterday to find suits for the wedding. We weren't successful with Cam's suite; if the size was right, the color wasn't and vice versa.
We did end up buying his best man a grayish-brown suit from Banana Republic and both of them canvas colored Converse Chuck Taylors. I bought a pair of Chucks, too but mine are a crazy sequined turquoise. I'm going to wear them under my poofy white gown for some quirky photo ops with the guys but I may also wear them for the actual ceremony as it'll be in the sand and no one will see my feet anyway.
Of course, a trip across the border is never complete without a visit to the Coach outlet...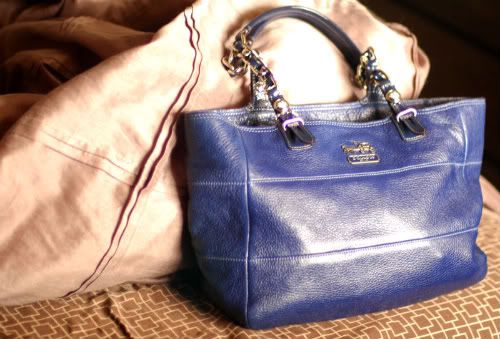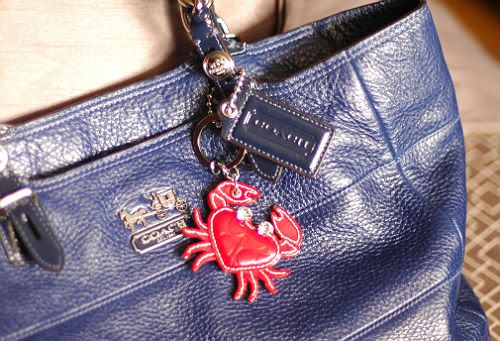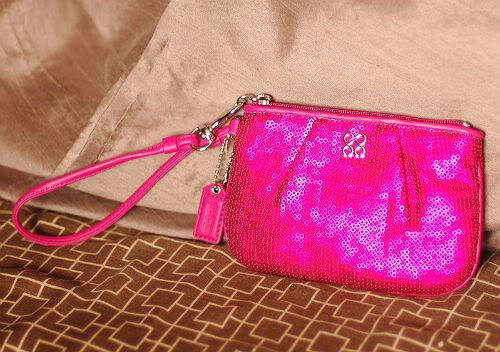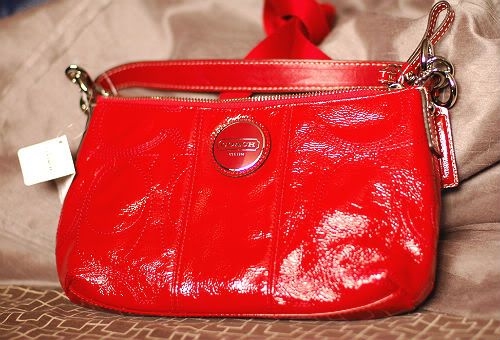 There's another keychain with beach inspired charms that I didn't photograph.
I am head over heels in love with the Tribeca tote. The leather is so smooshy and the color absolutely gorgeous. It's a little darker and bluer than the photo you see...similar to the blue ink in a ballpoint ben. Coach always satisfies my cravings for a new purse or wallet. It doesn't break the bank, the quality is great, and they come out with so many designs so often. Perfect for someone with shopping ADD like myself.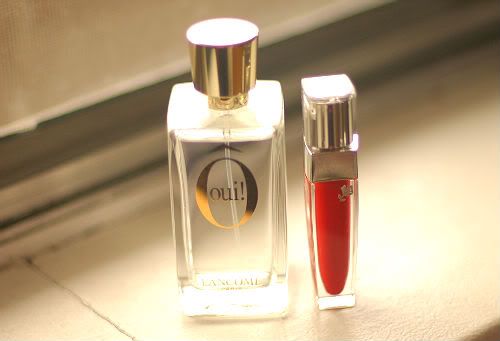 I also picked up Oui perfume and Color Fever lipgloss in Rouge Magnificience from Lancome. Both are definitely going to get a LOT of use. I never wear red lipstick as it always feels too bold so this semi-sheer gloss is just perfect.
We didn't get home until 9:30PM last night, then went out for drinks. This morning I had my dress fitting then we went to go see a few open houses up in Stouffville. Needless to say, I'm tuckered out!