I hate checking out Z Gallerie's website because it always frustrates me that I can't get my hands on this stuff. Damn you, US-only shipping!
I did take a peek today, though, and of course fell in love with everything. They have the most beautiful and deliciously 'summer' look on the main page right now. I am absolutely loving the stunning contrast between the bright aquamarine and stark white.
I like the concept of all white and one main accept color. It would be very quick and cost effective way to change the look of the room. Imagine the same room in royal blue, pale pink, eggplant or even sunny yellow.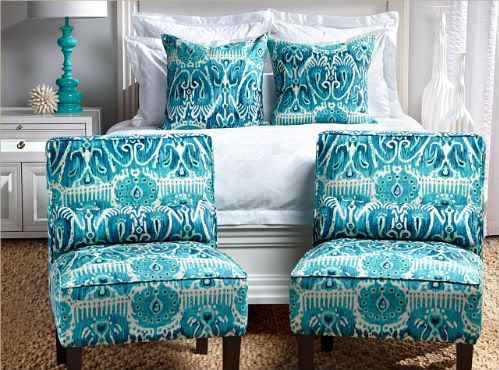 image courtesy of www.zgallerie.com
And just to torture myself a little more, I decided to check out the rest of the new arrivals. Here's a few items I'm really enjoying looking at.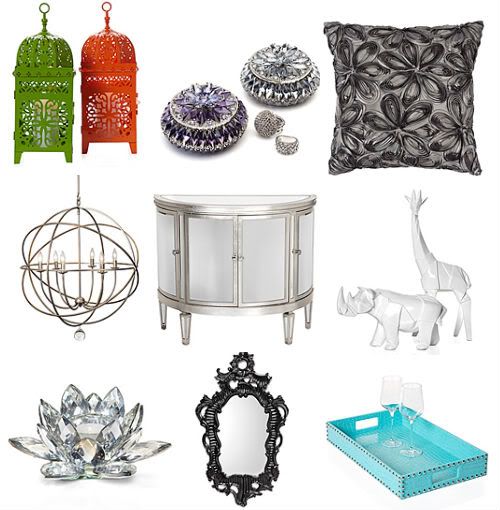 images courtesy of www.zgallerie.com
I'm feeling the need for a trip to the local HomeSense store (HomeGoods for you Americans) soon - I need a fix like the (home decor) addict that I am. HomeSense usually does a good job of keeping up with the trends at a quarter of retail prices.