It was just the other day that I said I was a sucker for pretty packaging and I did not lie.
The elegant quilted packaging is what caught my eye at first. I tried a few colors on my hand but didn't buy. I have tons of lip and eye colors lying dormant under my sinkl the victims of impulse purchasing. I'm less hasty these days and prefer to check online for reviews and swatches first.
If you haven't already heard of this line, you might as well know now! They've received a lot of hype on the makeup community as the perfect cream lipstick - excellent color payoff, moisturizing, and long lasting.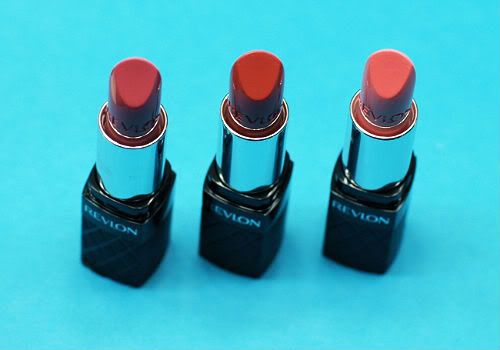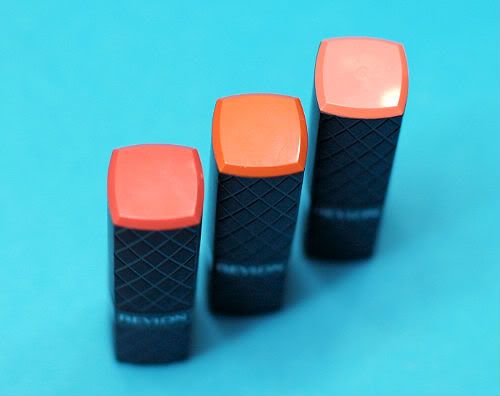 I ended up with Mauve, Petal, and Rosy Nude.
Mauve
is purplish pink that would work for all skin tones. Unlike Lilac, which was quite purple and cool toned, Mauve seems both cool and warmed toned in different lighting.
Petal
is a shimmery light peach that's perfect for summer. Reminds me of NARS Orgasm lipgloss but lighter and less orange.
Rosy Nude
is just as its name implies, a your-lips-but-better shade for more pigmented lips. For pale girls, it's a brownish rose. True nudes give me 'concealer lips' so I need something slightly darker and warmer and this shade is the winner.
The lipstick goes on with the consistency of a lipbalm and remains moist during its stay on your lips. I think the name "Colorburst" is a little misleading. Color
build
would be a much more accurate description. This lipstick is very light but buildable. With a light swipe, it's similar to a tinted lipbalm (especially in the lighter colors) but with another coat or two it turns opaque.
I highly recommend this lipstick, especially if you're not used to wearing bolder colors (like me!) and want to work your way up to something more dramatic. As well, if you work in an office environment (again like me!) this is a space and time saver. A light swipe during the day for a professional look and a heavier application after work if you're going out.
**My apologies, my photos are not the most accurate. I find all my lights are quite yellow. One of those "natural light" bulbs is definitely on the to-buy list.**