I bought a two layer veil on eBay a while back and have been trying to find a way to wear it with much difficulty. Somehow it just doesn't look right on me. This weekend I tried it on with my dress and realized it isn't even the right color! My dress is a light ivory and the veil was most definitely pure white.
I decided to revert back to my original idea of a birdcage veil instead so of course, I had to do a little Googling for inspirations.
There's something so ladylike and romantic about the birdcage veil.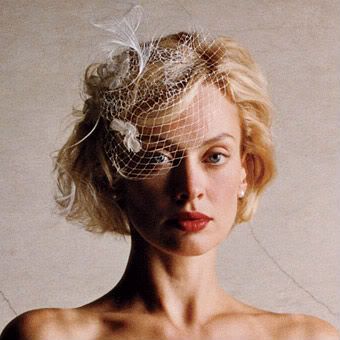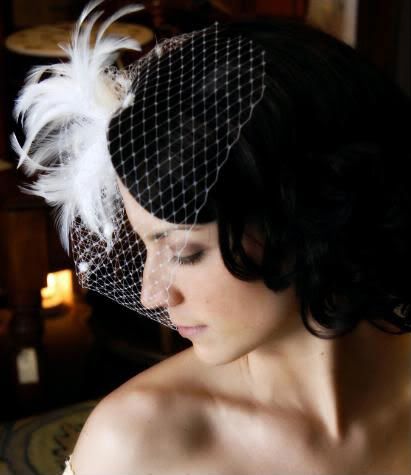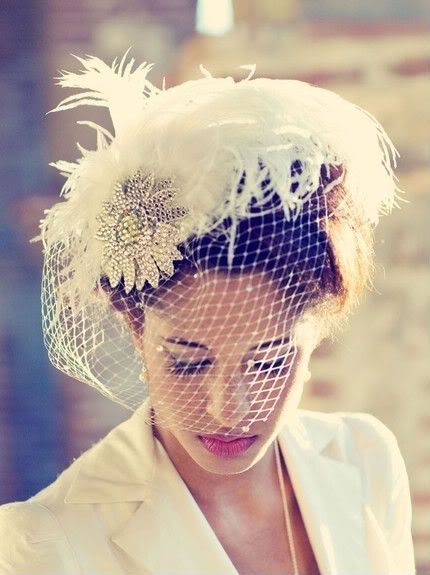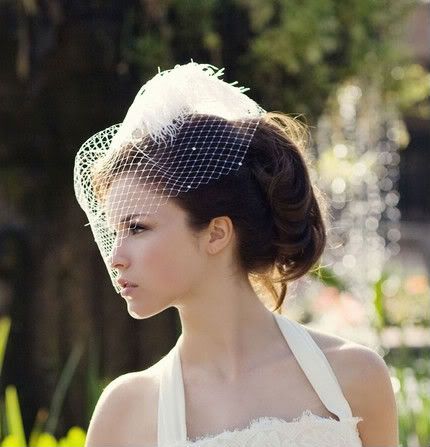 Unfortunately, with less than two weeks to go, my options (particularly online) are becoming slim. Hope to find something after work this week. Wish me luck!