I picked up a few items at the mall this past Sunday as we were waiting for Cam's pants to be hemmed. I haven't narrowed down what I'll be bringing beauty-wise but that's the purpose of buying up a storm, right? It gives you the opportunity to be selective by
choice
rather than by default.
Rational and economical thinking is my forte, can't you tell?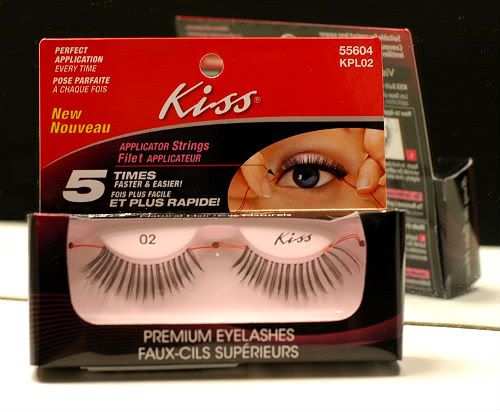 I can't remember the last time I wore fake lashes and I'm going to assume it's because the experience was traumatic. I would rather not have droopy-eyed photos so I decided to pick up these 'lashes on a string'! You apply glue per usual but instead of pressing them into your lash line using tweezers or fingers, you pull the string on each side. Or at least that's what the instructions say.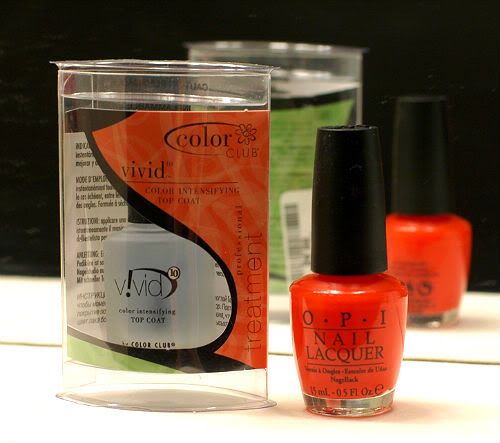 I thought this Color Club Vivid! Color Intensifier sounded interesting so I picked it up. Not sure how it really works but for $5, I decided it was a worthwhile gamble. As for the OPI nail polish, it looks like the perfect color for beach toes! Funny enough, I flipped through the latest Lou Lou magazine that night and it was pictured in a summer nail polish feature. I guess I'm just THAT on trend.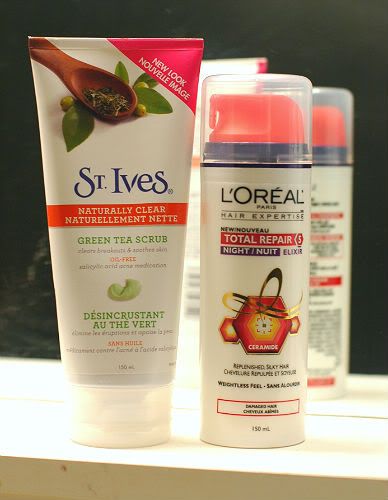 I'll be hopping over to the hair salon after work tonight and spending about 3 hours getting
tortured
my hair done. Hopefully that will deal with most of the dry ends but I'm going to be good and help my head along with some L'Oreal Hair Expertise night treatment for damaged hair. It's a new product and I can't seem to find any reviews on it so again, hope it works! As for the St. Ive's face scrub, I'm so over the Apricot stuff and since I love green tea ice cream so much, why not smear the scent on my face, too?
Hope these products don't do more damage than good. I would kind of prefer not to walk up the aisle in a week, looking like Medusa.
PS: Yes, my mirror is dirty. Yes, I need to get on my chores.